The region continues to highly favour sellers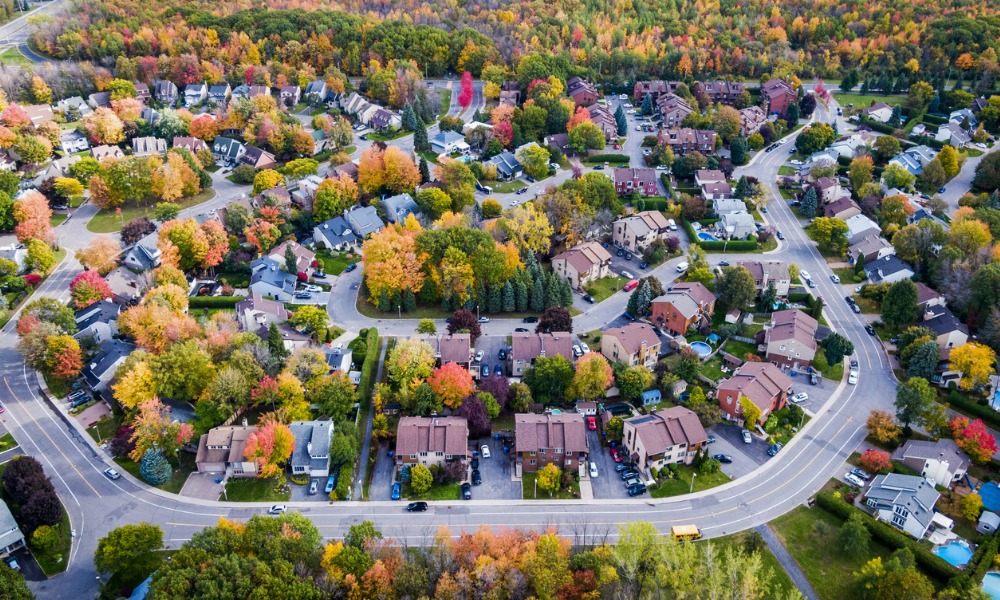 Sales have continued to decline in the Montreal census metropolitan area while prices have maintained their upward trend, according to the Quebec Professional Association of Real Estate Brokers.
In February, the market saw a 12% annual decrease in sales for a total of 4,399 residential transactions. However, while seemingly large, the drop is actually due to Montreal's extraordinary February 2021 performance, the QPAREB explained.
"The most recent figures are more in line with the average of February sales of about 4,400 since 2016," the QPAREB said.
"While there is some moderation in the downward trend of properties for sale, the strong imbalance of the market in favour of sellers persists. Pressure on prices therefore remains high," added Charles Brant, director of market analysis at the QPAREB. "The Bank of Canada's decision to begin the process of raising key interest rates on March 2 will quite likely mark the beginning of moderation in the excess demand for properties for the rest of the year and a gradual easing of the number and intensity of overbidding situations."
Read more: 'Urban spread' continues unimpeded in Canada's largest markets
Montreal's single-family homes saw a 20% year over year gain in prices, reaching approximately $550,000 in February. Growth in median prices was also seen in small income properties (up 16% annually to $765,000) and condos (up 16% to $395,000).
Supply continued its downward trend, with a total of 9,864 active listings in the CMA last month (down 11% year over year). However, the QPAREB stressed that "the decline in inventory is continuing to show signs of moderation and the market appears to be bottoming out in listings."
"Market conditions remain at historically tight levels despite the slowdown in inventory decline," the QPAREB said. "Overbidding remains very present in the CMA market, particularly in sectors outside the Island of Montreal. In February, it affected more than 50% of all residential real estate transactions."