Market demand remains exceptionally strong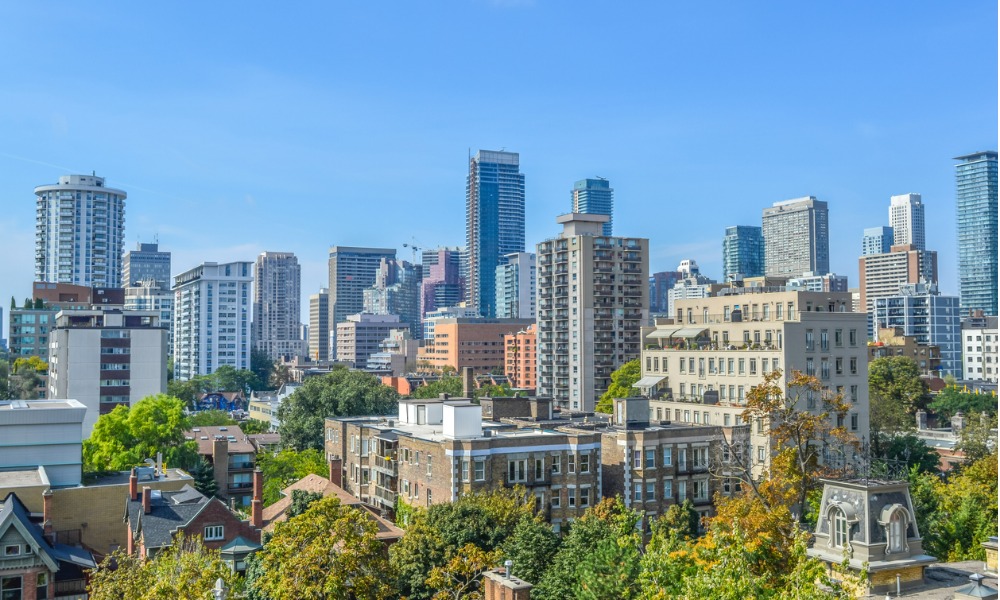 Toronto's home prices have broken records anew despite an annual deceleration in sales activity last month, according to the Toronto Regional Real Estate Board.
The region had a total of 9,097 residential transactions in February, representing a 16.8% annual decline. The TRREB registered sales drops across all residential asset classes, accompanying a 6.6% year over year decrease in new listings.
However, market conditions were still "extremely tight" as a whole, with affordability deteriorating further, the TRREB said.
"Demand for ownership housing remains strong throughout the GTA, and while we are marginally off the record pace seen last year, any buyer looking in this market is not likely to feel it with competition remaining the norm," said Kevin Crigger, president of TRREB.
Read more: Will the Toronto housing market ever slow down?
Toronto's average home sales prices surged by 27.7% annually to reach approximately $1.335 million. This marked the fifth month of broken price records over the past half-year alone, the TRREB said.
"Many households sped up their home purchase and entered into a transaction in 2021, which is one reason the number of sales were forecasted to be lower this year, and a trending towards higher borrowing cost will have a moderating effect on home sales," Crigger added. "Substantial immigration levels and a continued lack of supply, however, will have a countering effect to increasing mortgage costs."