The latest figures are pointing to a big interest rate increase in just weeks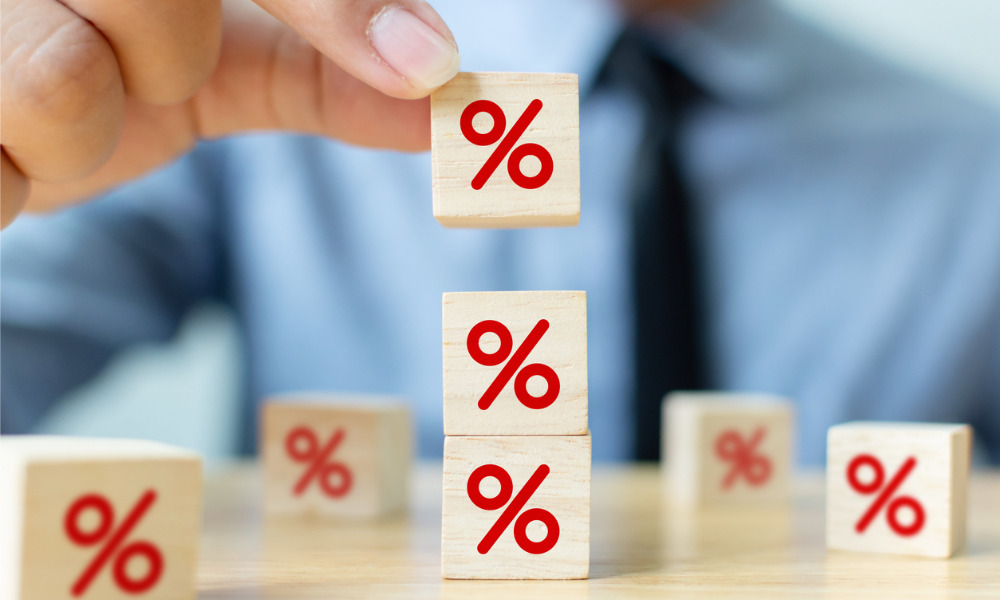 US inflation hit a 40-year high in January after a larger-than-expected rise in the consumer price index, driven by increases in the cost of food, electricity and shelter. The inflation numbers have led financial markets to price in a higher chance that the Federal Reserve will hike rates by 0.5 percentage points in just over two weeks.
The consumer price index rose 7.5% from a year earlier on the heels of a 7% annual gain in December, according to data released Thursday by the US Labor Department. Economists had projected an annual gain of 7.3%, The Australian Financial Review reported.
Inflation rose 0.6% month over month in January, blowing past economists' prediction of 0.4%. The surprise spike led Fed futures markets to increase the odds of a 50-basis-point hike in the official Fed funds rate at the central bank's march meeting to over 50%, AFR reported.
Federal Reserve board member James Bullard said the inflation numbers meant the Fed needed to mull an inter-meeting increase. Bullard suggested that hikes totalling 100 basis points would be required by July 1.
Skyrocketing inflation has eroded wage gains of 5.7% last year and weakened the purchasing power of American households, AFR reported. On Thursday the White House outlined what it called a "comprehensive strategy" to lower costs for working families. President Joe Biden said that his administration would be "all hands on deck" to combat inflation.
"On higher prices, we have been using every tool at our disposal, and while today is a reminder that Americans' budgets are being stretched in ways that create real stress at the kitchen table, there are also signs that we will make it through this challenge," Biden said.
Read next: Bank of Canada makes benchmark rate announcement
Republican Senate minority leader Mitch McConnell was quick to jump on the news, saying that anyone who hadn't received at least an 8% pay raise had been given a pay cut by Democrats' policies, AFR reported.
The inflation numbers reinforce the Federal Reserve's intention to start hiking rates next month, and have already altered market expectations. Matthew Luzzetti, chief US economist at Deutsche Bank, changed his outlook on a March hike after the figures were released, AFR reported.
"This morning's CPI data, which rose more than expected with outperformance driven by persistent items like rent and medical services, has turned that risk scenario into a baseline," Luzzetti said. "With inflation pressures showing signs of accelerating in the near term, we now anticipate that the Fed will undertake a 50bp rate hike in March to kick off the tightening cycle."
Bank of America's Alexander Lin has predicted seven 0.25-percentage-point rate hikes this year due to inflation, AFR reported.
"For the Fed, this report provides another wake-up call," Lin said. "Inflation is here and it continues to make its presence known everywhere. We remain comfortable with our hawkish call for the Fed to hike seven times this year, beginning at the next FOMC meeting in March."