"It's abundantly clear where the worst spots are," says BMO economist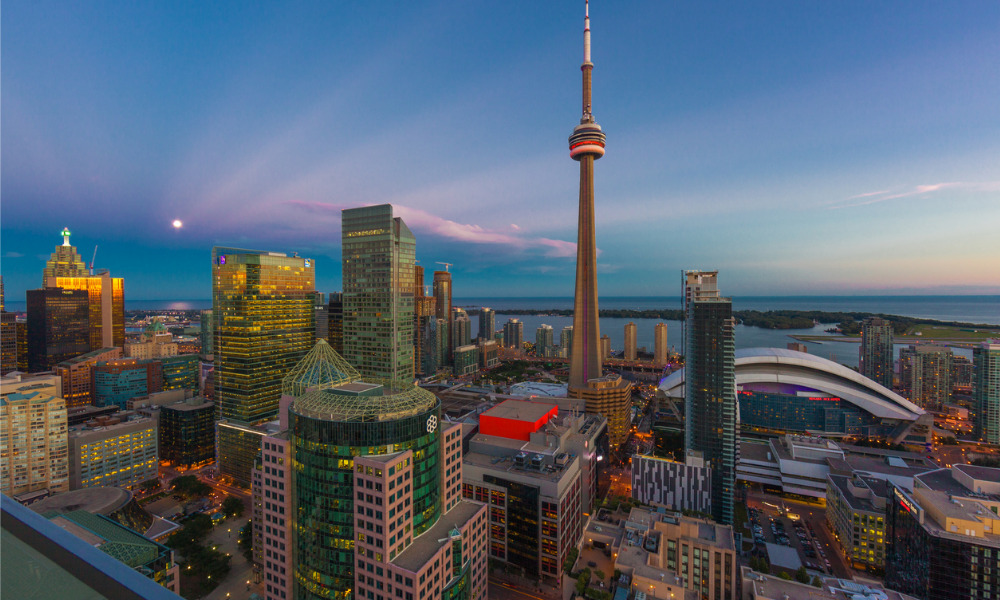 Real estate prices have been falling in almost every market, but Toronto is bearing most of the brunt as its surrounding cities and regions experience a correction like never before, according to BMO Capital Markets.
After prices peaked in March, the typical home price fell 12.4% to $760,400 in August. Southern Ontario was the hardest hit based on the February peak in the national benchmark price.
"Home prices are correcting across the country, but the speed and depth varies," Robert Kavcic, senior economist at BMO, said. "It's abundantly clear where the worst spots are – suburbs and exurbs of Toronto, where prices are now officially off nearly 20% in some areas. These markets were also the first to break (speculative psychology was arguably the worst in these areas)."
Read next: Economists highlight the Toronto housing market's 2022-23 prospects
Select markets nearing a 20% price fall include Oakville, Kitchener-Waterloo, and London, while Hamilton and Barrie fall within the 10-15% range. Earlier this year, the Bank of Canada found that Toronto's suburban real estate price surge had far surpassed the city, which could explain the significant pain concentration in Ontario.
Meanwhile, select markets with moderate price gains like Montreal and Ottawa are "correcting in an orderly fashion," Kavcic said, as they experience slower price drops. Homebuyers in the quieter parts of Canada are also less affected by the rate hikes.
"Keep in mind that a market like Calgary had already struggled for a number of years before COVID, so prices there never really got stretched," Kavic said.