Canadian homebuyers are hungry for a solution to the affordability crisis, and a new company is preparing a solution that's already in play around the world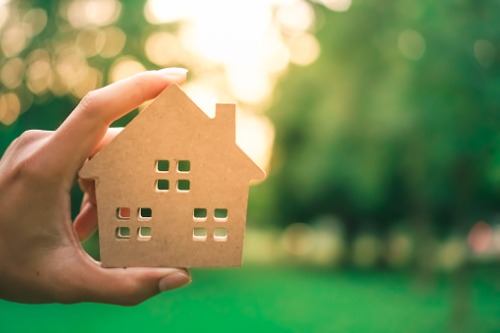 If there are two things in the minds and mouths of Canadians these days, it's housing affordability and environmental sustainability. There's one technology that has the potential to attack both issues with one fell swoop, and one company is gearing up to bring it to the Canadian housing market.
3D Printed Homes Corporation (3DPHC) is based in Calgary and was founded in 2018 to create a new market slice at a price point below current entry level homes.
"Our objective is to assist a very large slice of the Canadian population to own their own homes at a price that had previously been absolutely unthinkable. And the reason that we think we can do that is because we can print a small house in literally 24-48 hours," said 3DPHC Director of Operations Ed McNabb. "The end result is a house that will be, we're anticipating, less than two weeks from start to finish, and that's absolutely unheard of in the construction marketplace."
There are some challenges to producing 3D printed homes in Canada, and 3DPHC Director of Operations Ed McNabb says that first and foremost, one of those challenges is that they're doing it in Canada.
"As much as I love Canadians—I was born here in Calgary—sometimes Canadians are reluctant to take the bull by the horns and just go. We want to see it done elsewhere."
It seems that that hurdle is being overcome, as 3D printed homes have been online on a very small scale for years in the U.S., Europe, developing countries such as El Salvador, and perhaps even in Russia and China.
The other challenge with creating 3D printed homes in Canada is the extreme variation within the Canadian climate. But 3DPHC has a plan for that.
On New Year's Eve, 2019, 3DPHC surpassed their funding goal to enter into their second stage of research with the Southern Alberta Institute of Technology (SAIT) which will be to design, certify, and patent a building material that suits construction for the unique Canadian climate. This material will probably incorporate organic matter as well as other material that will allow for control of the drying time of the product. Not only does the material need to set firmly in advance of the next layer being placed on top of it, but organic material will also add additional tensile, compression, and structural strength that McNabb says will help withstand high winds and heavy snows, and make it stronger than conventional concrete.
Once that's done, McNabb said, there cannot be any functional realistic objective to the construction method. What there undoubtedly will be, however, is some resistance to the design. Building faster and more efficiently will require curvatures and other changes to traditional housing features.
"We can build smaller homes using less material, build them faster, and have them more comfortable to live in than the statistics would let you think—but our houses will look different, so it may be very difficult for us to put one house in the middle of a block in a new development, for instance," he said.
That's where creative solutions and development partnerships may arise. 3DPHC is planning to join the Canadian Home Builders' Association, having conversations and educating existing members on 3DPHC's value proposition and discovering areas for collaboration. A solution might exist, for example, where 3DPHC takes 20 lots in the back of a new subdivision and builds a small printed home community there.
Canada has a history of small "alternative" housing projects such as solar communities and net-zero builds, but 3DPH doesn't want their homes to be alternative. Instead, they want their product to be embraced as a new, lower, entry point to housing that is more sustainable to boot.
Climate-related disasters are on the rise and people within Canada and abroad are looking for alternative options for building that can withstand those extremes. Eric Andreasen is the vice president of development for Adera Development and has been building sustainably for years. There are many developers who have been ahead of the sustainability curve and others who have been behind it, but he said that it's hard to align sustainability with affordability with traditional building practices. One thing for sure, however, is that people will adapt to new solutions to the problem as they come down the line.
"The smaller the home, the more that people can afford it, and people are very adaptable. You'd be surprised at how people find a way to comfortably live in smaller spaces," Andreasen said.
Beyond working with potential homebuyers at lower price points, McNabb says that they envision working with and for people who have been left out of the homeownership conversation altogether, specifically First Nations communities.
"We have pretty strong connections into the First Nations communities here in Alberta, specifically Treaty 7, and if there is a community that is underserved by the housing industry and circumstances, it is First Nations communities. Housing situations on reservations all across this country are absolutely deplorable and it is our intention to build in concert with these First Nations," McNabb said. "Using their labour for jobs like electricians and plumbers and roofers will not only create some employment but start building functional, durable housing that will hopefully elevate entire communities."
The other issue McNabb expects to face is resistance to the fact that their homes require a lot less labour. To that, he says, there's enough demand for everyone.
"if you want to build your $300,000 entry-level homes, keep doing that, and those that can afford them are quite likely to buy them. Our $200,000 entry-level homes are a completely different market segment," he added. "We're not taking anything from you, and besides, we still need plumbers and electricians and roofers . . . we're actually creating jobs, not stealing them."
McNabb says that they want to move forward without selling huge equity stakes in the company, if possible, and it appears there are sufficient grant programs at the municipal, provincial, and federal levels for them to be able to do so. With enough grant money, 3DPHC anticipates being able to buy a machine and have it brought to Canada within nine months.
"If that's the case, then we could reasonably expect to have the printer here in our hot little hands Q4 2020. If we can do that, then we can start building homes," McNabb said.