Banks are slow to adapt to the changes in the labour market, but alternative lenders are helping borrowers buy homes—and buy time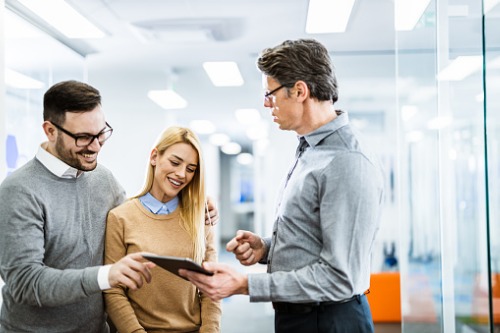 It seems as if everyone's got a side hustle these days. More than 40% of Canada's millennials have worked in the gig economy over the past five years, according to a study from the Angus Reid Institute, and although they're bringing in extra cash, their side hustle can be a hurdle to qualifying for a mortgage.
Taylor Little is the CEO of Neighbourhood Holdings and noted that more than one-third of their borrowers now identify as gig economy workers, all of whom have turned to alternative sources after being denied traditional mortgage financing. More traditional mortgage lenders look specifically for stable income streams, making qualifying for a mortgage near impossible for non-salaried employees.
Increasing unaffordability in major urban markets (and even that's expanding beyond the long-time hotspots of Toronto and Vancouver to areas like Montreal) is coinciding with a decreasing ability for a growing demographic to get a conventional loan. At the same time, people aren't seeing their incomes grow at the same rate as their housing costs.
There are also more opportunities now for entrepreneurship. People are not only looking for additional income, but for ways to capitalize on preferred skill sets or to engage in more flexible work arrangements. The lending challenge is dealing with multiple income streams that can be based on contract, project, season, or a combination of factors.
Some lenders are changing how they approach self-employed borrowers, but many lenders, particularly banks, are still looking at the challenge of reconciling the non-standard income stream with the framework they have to make lending decisions.
"There's no doubt a lot of work is being done to change things, but for now, the gold standard for bank lending is to have a T4 showing steady income or six months' worth of bank statements so you can show regular deposits," Little said. "If you don't conform to that, the banks have a really hard time wrapping their heads around making you a big loan."
Little noted the irony of thinking about concentration risk in a loan portfolio versus borrower income; for a borrower with a steady salaried income, there is 100% concentration risk to their job. If that person loses that job, it goes from 100 to 0, whereas for the gig economy worker, it might go from 100 to 80, with a likelihood that they will quickly fill that gap. Borrowers are looking to diversify their income sources for any number of reasons in the same way that lenders attempt to diversify their funding sources.
"From our end, it's definitely an area where we can help on the alternative side," Little said. "We are not originating tens if not hundreds of billions of dollars of mortgage per year. We're in the hundreds of millions, and because of that, we can build our own systems and look at a borrower's application more holistically. That's given us that flexibility to serve this part of the market."
Around 40% of Neighbourhood Holdings' borrowers are self-employed, Little said. He sees their role as helping borrowers buy time; they get a short-term mortgage but as they pay off their interest-only loan, they're working with a mortgage broker to help reframe their situation and income to fit into a bank's box.
Brokers might even want to make the extra effort to market to self-employed individuals because in many cases, these people are unable to walk into a bank and walk out with a mortgage because they're often shut out by the banks at first glance. Changing expectations and figuring out a plan to get to their ultimate goal takes time. There's work that borrowers can do, Little said, but it doesn't happen overnight.
In actuality, Little said, the credit quality of their borrowers is pretty high, and they're often some of the best types of borrowers that a lender could ask for.
"It's not criminals and deadbeats . . . these are some of the scrappiest people that you probably want to lend to. They have three different income sources, or four, and these are people that if, if one contract goes away, they're good at finding another," Little said.