Expected rate by the end of 2022 defies many initial predictions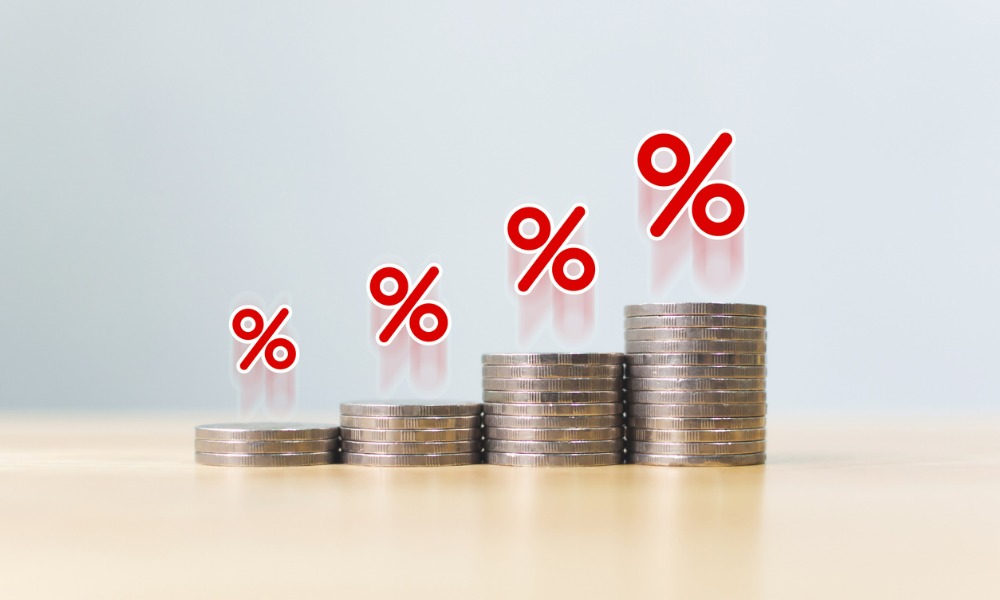 Amid mounting macroeconomic pressures, the Bank of Canada's interest rate is likely to end up at a higher level than many initial predictions had outlined.
In a new analysis, BMO Economics cited a more aggressive rate hike path south of the border and strong inflation as the main drivers of the central bank's hikes this year.
"We're now calling for one additional BoC hike in 2022, bringing the total tightening to 150 bps by year-end," said Benjamin Reitzes, managing director of Canadian rates and macro strategist of fixed income strategy at BMO Economics. "BMO expects the BoC to hike rates 25bps in each of the next five meetings, before taking a breather in December. A final 25bp hike is anticipated in January [2023], leaving policy rates at 2%, where they are expected to peak."
Read more: Canadian housing market 2022 – what will have the biggest impact?
The latest BMO forecast came in the wake of February inflation data, which reached a 31-year high with a 5.7% annual pace. This placed the quarter-to-date average at 5.4%, and is likely to rise further next month, Reitzes said.
"Given where commodity prices currently sit, we're unlikely to top the 1991 high of 6.9% (thank you, GST), but we certainly can't rule it out. Inflation has consistently surprised on the high side over the past few quarters, and there's no sign that the fever is going to break near-term," Reitzes said.
"Energy prices are a big wild card for the inflation outlook, as they've swung wildly following the Russian invasion of Ukraine. The risks appear to be skewed to the upside though."
Another major factor in the BoC's likely accelerated pace of hikes is robust housing market data. The average home price reached a new record high of $816,720 in February, amounting to a 20.6% annual increase, according to the Canadian Real Estate Association.
"While there are a multitude of factors suggesting that monetary policy should be tightening (possibly aggressively), this week's inflation and housing reports are the clearest signs yet that more rate hikes are needed," Reitzes said. "Accordingly, we now see a 25bp rate hike in each of the next five meetings."