A rate increase next week would mark the first such movement in 7 years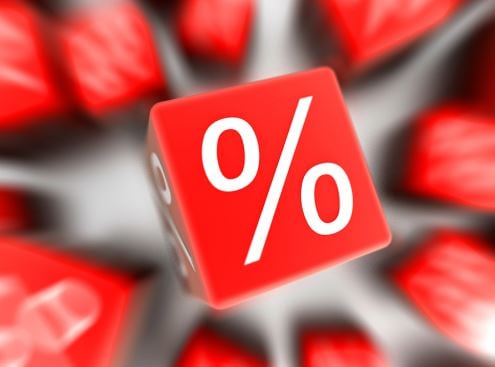 Next week (July 12), the Bank of Canada is scheduled to announce its latest decision on its interest rate—and the possibility of an increase has not been lost on various industry observers.
A hypothetical increase on the benchmark interest rate—which affects the rates that Canadian borrowers incur on their mortgages and other loan products—will mark the first such time in around 7 years.
"By the time Stephen Poloz was named to replace
Mark Carney
atop the bank in 2013, the central bank had already been on the sidelines for more than two years, its benchmark interest rate set at one per cent," according to markets analyst Pete Evans in a recent piece for CBC News.
"But even as the bank kept loans cheap coming out of the financial crisis, the messaging from the top came early and often that Canadians should be forewarned — rates have to go up eventually," Evans added. "As far back as 2014 Poloz warned Canadians that rates would rise 'soon' — before oil's plunge in 2015 caused the bank to lose its nerve."
Speculations of a hike intensified after a June 12 statement by senior deputy governor Carolyn Wilkins, who told a Winnipeg audience that the Canadian economy was starting to recover and "moving past" the oil shock.
"[It would be] imprudent to ignore the aggressive communication shift we have seen from the Bank of Canada," Manulife senior economist Frances Donald added.
Scotiabank economist Derek Holt agreed, stating that the central bank's statements have telegraphed a hike next week, and maybe even another one before the end of 2017.
"The Bank of Canada is going to have a serious credibility problem if it fails to raise interest rates … after providing such an aggressive turn in communications starting one month to the day ahead of the July meeting."
"If they think [previous rate] cuts have done their job, now they can reverse them." BMO economist Doug Porter said.