This small-town broker does big numbers by keepin' it real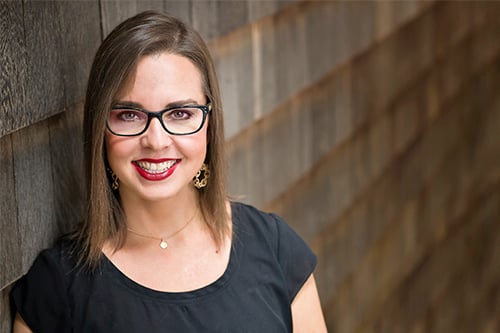 It's been natural for Mackenzie Gartside to build her business in the small, tight-knit community of Courtenay, British Columbia. She was born and raised there and is now raising her family there with her husband, whose family has also lived in the area for generations (and who also works on her team). She makes it a point to sit on a lot of boards and be actively engaged and involved in her community, not only to give herself more credibility in the eyes of the public, but so that they trust her and feel more connected to her.
"It's not about money. We do so many deals for free—tons of them—and it costs me lots of money. But it's all about building relationships in your community." Whether it's being unable to compete with rates or paying legal fees or appraisals, Gartside is more concerned about the long game than about trying to make money on a particular deal.
Whereas many brokers are moving to video calls and other ways to accommodate the busy lives of their clients, Gartside said that having face-to-face interactions with all of her clients gives them a little more comfort. Despite this level of engagement, Gartside isn't motivated by her clients. She's motivated by her employees healthy and happy and financially stable.
"I have staff that all need jobs. Most of them are female, and a lot of them at different times have been single parents. I was in that situation for many years, so I think it's really important for them to have great job stability and feel they're paid a reasonable wage so that they can live without any financial worries," Gartside said.
Gartside got licensed as a mortgage broker quite quickly after leaving CIBC in 2006. Last year, she and her team closed $182,000, which is up $30 million from 2018. When it comes to 2020, however, she doesn't have a plan.
"I can't imagine trying to take on anything else," Gartside said. "I feel like what we're doing right now is working," she said.
Gartside's primary marketing tool is Facebook, although she acknowledges that it's not very professional—and that's entirely by design.
"We do a lot of fun Facebook contests just trying to bring out some personality because I find the business can be quite dry. I am seeing people in the hundreds of thousands of dollars in debt all the time, so to have the fun aspect and show that we're human is important," she said.
In addition to Facebook, Gartside does use articles and other messaging for local papers and radio shows. It may seem somewhat quaint, but in a small community that also has a lot of seniors, it pays to respect the more traditional channels of communication as well as the newer kinds.
Gartside used to specialize in working with first-time homebuyers, but as she's gotten more experience (and as she herself has gotten further from that demographic), she's branched out more into rental and investment properties. She works with builders and has some exclusive partnerships, which has given her team a bit of an edge. She also works with some realtors, but not everyone.
"We want to work with realtors that have the same morals as us in terms of how they deal with clients," she said.
Gartside operates differently than a lot of brokers in the space. She's competitive and she likes to win, but she's also very honest about her shortcomings, one of which is her ability to manage people. She treats everyone like a friend, which she says is "horrible" because she takes it personally when they leave her inner circle. But the same quality that's not ideal for a boss is a real positive when it comes to clients.
At the end of the day, close relationships with individual clients is key, Gartside says, and most of her clients know that her team cares about their financial wellbeing and wants to help them succeed. There aren't always metrics to measure everything, and she feels that her team does the best they possibly can, and the numbers and client feedback reflects that.
"I'm not interested in being a monster broker. I'm not interested in having an online rate site or anything like that. None of that is appealing to me. I am really happy with my little niche group of people that I work with and working within the Comox Valley and having people happy with our services because it's really customer-service centric."