Substantial increases have been observed for many materials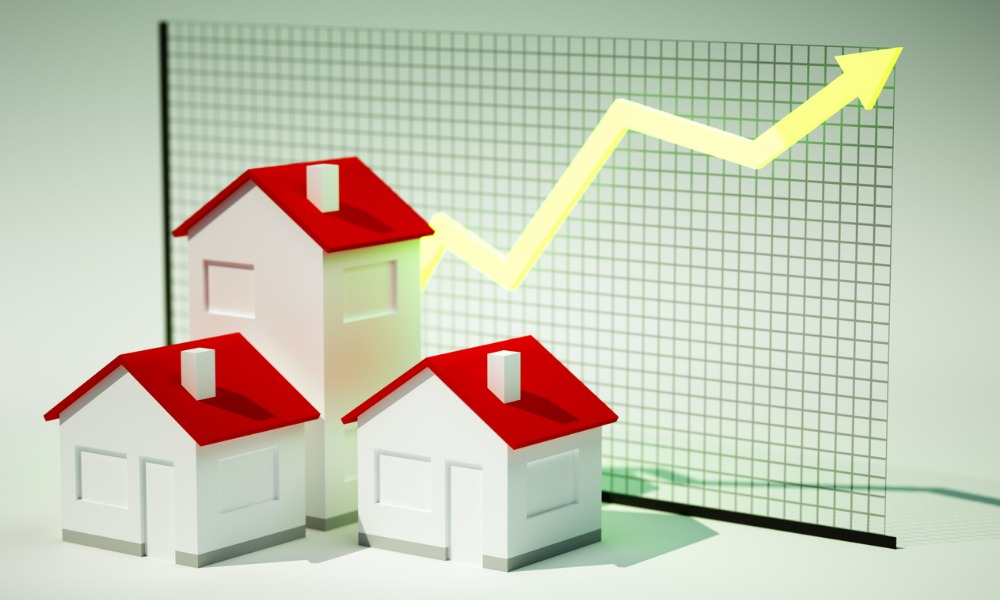 New home prices climbed by 1.1% monthly in February, registering gains in 18 of 27 census metropolitan areas (CMAs) analyzed by Statistics Canada.
Increases in construction material and labour costs were the main drivers of the sustained monthly gains.
"Softwood lumber once again saw large gains in market value, having increased 15% in January, following a 31.8% rise in December 2021," StatCan said. "In addition to the price increase for the softwood lumber component of the Industrial Product Price Index, recent price gains have been observed for many other materials used in the construction of new homes, such as furniture and fixtures, as well as cement, glass and other non-metallic mineral products."
Read more: Poll: Home ownership not an ideal step right now
Accelerating demand in Alberta also helped push up February prices. The largest month-over-month increase in new home prices nationwide was observed in Calgary (3.8%), a trend impelled by the single-detached segment.
"Sales activity reached a record high between January and February," StatCan reported. "While new listings went up, Calgary had not seen housing market conditions this tight in over 15 years."
"However, homes in this city remained relatively affordable compared with other cities in the country, encouraging migration from other provinces into Alberta. Both factors contributed to the upward price pressures of new and resale homes," StatCan added.
Other centres of monthly price growth were Quebec (2.9%) and Edmonton (2.7%).
On an annual basis, Canadian new home prices increased by 10.9% in February, with the largest upswings seen in the Kitchener-Cambridge-Waterloo region (25.1%), Winnipeg (21.5%). and Windsor (20.7%).