Recent government policies are beginning to dent the sector, however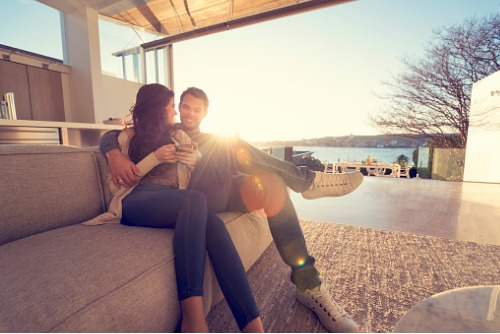 Outstripping 2017 performance in multiple measures, the Canadian luxury real estate market has posted robust numbers in the first half of this year amid a climate of uncertainty brought about by recent regulatory changes, according to Sotheby's International Realty Canada.
In particular, activity and confidence in Toronto's high-end housing market have recovered from a relative sluggishness last year.
"Given unprecedented gains in the region's $1 million-plus sales volume from 2015 to 2017, with surges of 56% in 2015 over 2014, 65% in 2016 over 2015, and 41% in the first half of 2017 over the first half of 2016 … 2018 sales volume trended in line with 2015's pre-surge levels: GTA $1 million-plus real estate sales in the first half of 2018 increased 25% from the number of units sold in the first half of 2015, while sales over $4 million were up 72%," Sotheby's reported.
This was despite sales activity in the over-$1-million segment declining by 46% year-over-year in Q1 2018, and over-$4-million activity falling by 51%.
Montreal's luxury market also reached new, historic heights, with $1 million-plus sales volume increasing by 24% in the first half of 2018. This followed last year's also stellar 20% gains.
Read more: Canada's most expensive homes available for $25M and above only
However, signs of trouble are afoot, Sotheby's warned.
"The collision of rising mortgage rates, stricter lending guidelines and cascading governmental policies and taxes have impacted the performance of several top-tier Canadian markets," Sotheby's International Realty Canada president and CEO Brad Henderson stated.
"While the Toronto top-tier market remained remarkably resilient in the first half of 2018, and Montreal continued to exude growth and confidence, the Vancouver and Calgary markets decelerated as consumer optimism and local purchasing power diminished."
Vancouver's high-end real estate segment flagged due to weaker market engagement and consumer confidence, with the $1 million-plus single-family market in particular suffering a noticeable decline. Activity in the $1 million-plus and $4 million-plus sectors fell by 36% and 55%, respectively. Across all luxury housing types, sales over $1 million decreased by 19% and sales over $4 million fell by 47%
In Calgary, $1 million-plus sales shrunk by 11% year-over-year, with the single-family market decreasing by 13% and the attached home segment weakening by 24% during the same time frame.
Related stories:
Empty estates haunt high-end neighborhood in West Vancouver
Leading brokerage launches newest branch in Barrie, ON