Home sales declined between December 2019 and January 2019, according to the latest data from the Canadian Real Estate Association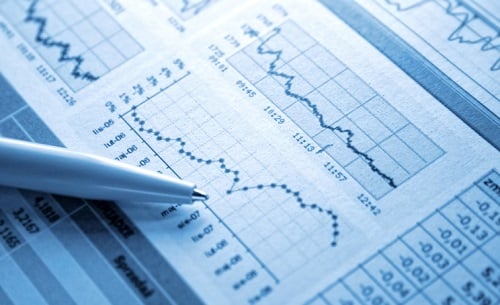 Home sales declined between December 2019 and January 2019, according to the latest data from the Canadian Real Estate Association (CREA).
Home sales declined by 2.9% in January 2020 based on home sales recorded over Canadian MLS Systems. Transactions were down in more than half of all local markets, while the Lower Mainland of British Columbia saw a slowdown of more than 18%. There were a few notable gains in January, although CREA indicates that many of the weaker results have come in markets with both a shortage of new supply as well as already tight inventory.
"Home price growth continues to pick up in housing markets where listings are in short supply, particularly in Southern, Central and Eastern Ontario," said CREA President Jason Stephen. "Meanwhile, ample supply across the Prairies and in Newfoundland and Labrador is resulting in ongoing competition among sellers."
Comparatively speaking, actual sales activity was up 11.5% compared to January of 2019, which makes it the best January sales figures in 12 years. In two-thirds of local markets, including the largest urban markets, sales transactions have improved over their year-ago levels.
"Looking at local market trends across the country, one thing that stands out in markets with historically tight supply is a larger than normal drop in new listings at this time of the year," said Shaun Cathcart, CREA's Senior Economist. "The logic being that if you are a seller, you're not just choosing when to list but effectively when to sell, so why not hold off until the spring when the weather is better, and more buyers are looking? Deferred listings mean deferred sales, which could explain some of January's decline in activity. The question going forward is how many sellers are out there waiting to list their property, how much demand will respond, and how that will impact prices later this year."
The number of newly listed homes was little changed in January, although up very slightly from a near decade low. As little stands to change between the supply and demand dynamic, price gains are "poised to accelerate" this year. Two-thirds of Canada's local markets were in balanced territory in January, and apart from some areas in Alberta and Saskatchewan, everywhere else favoured sellers.
Inventory didn't change much in January from November and December, with 4.2 months of inventory on a national basis; it's the lowest level since summer 2007. It's currently below its long-term average of 5.2 months, and while this is technically within balanced market territory, indications are that "negotiations are becomingly increasingly titled in favour of sellers."
Specifically speaking: inventory in Ontario, Quebec, and the Maritime provinces are far below long-term averages; in the Prairie provinces and Newfoundland and Labrador, the number of months inventory far exceeds long-term averages; and in British Columbia, things are well-balanced.
Prices continue to stabilize in most Prairie markets, although they're on the rise again in B.C. and Ontario's Greater Golden Horseshoe, the ring around the Greater Toronto Area. There's also price growth in Ottawa, Montreal, and Moncton, with Ottawa and Montreal showing particularly strong gains. Year over year price gains vary across the country, but trends are generally split between east and west—price gains were seen from Ontario eastward, and smaller gains and declines from the Prairies westward.
The actual national average price for homes sold in January 2020 was around $504,350, which is up 11.2% from January 2019. This was the largest increase since mid-2016. Remove the sales in the expensive and active markets of the GVA and GTA, however, and the national average home price comes down by $110,000 to around $395,000.