Finding a balance between spending now and saving for later is proving difficult for most Canadians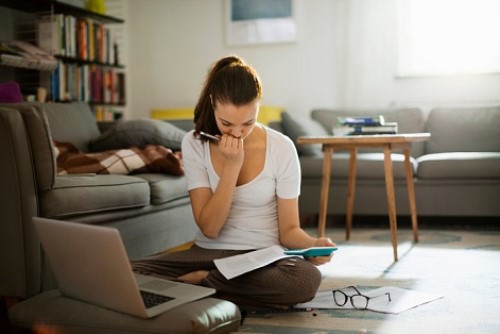 Three out of four Canadians are finding it hard to balance spending on what they need now with saving for later.
A new poll by RBC found that more than half of Canadians are taking a "whenever I can" approach to saving, as opposed to regularly setting aside money. That's the highest level in five years.
In addition, 56% of respondents say their highest financial priority is to save for retirement, while 53% have a top goal of adding to their rainy day fund. While Canadians have good intentions of saving, actually putting it into practice is proving more difficult.
"Less than half of poll respondents who identified these two priorities actually put any savings toward them over the past year, with only 46% contributing to a rainy day fund and 43% putting money aside for retirement," the report stated.
Baby boomers are the most worried about their retirement savings. Four in ten Canadians over 55 don't think they have squirrelled away enough money for their retirement years. 40% are also worried about the impact of inflation and 36% are concerned about what the weakening of markets could mean for the value of their savings and investments.
Even with these looming concerns however, less than half of Canadian seniors have a financial plan in place.
"It's easy to connect the dots: many who aren't saving enough don't yet have a financial plan," said Stuart Gray, director of the financial planning centre of expertise at RBC. The most important step is for people to understand what their current finances will allow them to achieve and find a financial advisor to help develop a plan to close any gaps, he added.
Those with a financial plan were a bit more optimistic about their financial future, according to the survey. They reported feeling more organized, confident and reassured about their money.
For the second consecutive year, the poll found that more Canadians own TFSAs (60%) than RRSPs (49%). If forced to choose between contributing to their RRSP or contributing to their TFSA, the tax free savings account was the more popular choice by double.
The RBC poll stated that Canadians who want to grow their savings, the big advantage of both TFSAs and RRSPs are the impact of compounding when financial contributions to TFSAs and RRSPs are invested.
"We explain this as gaining interest not only on your original investment, but also interest on your interest, which helps your earnings generate even more earnings," adds Gray. "That's a win for anyone who invests inside their TFSAs and RRSPs."
For this survey, RBC conducted an online poll for a week in December last year with 2000 Canadian adults.