A significant proportion of foreigners is already contributing to the Canadian economy, analysts say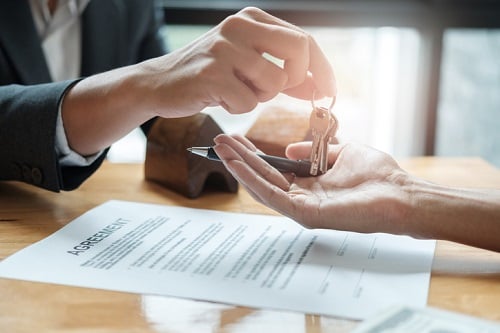 The prevailing notion that the recent increases in Canadian home prices in Canada was impelled largely by foreign homebuyers and not by Canadian residents is a woefully simplistic stance that fails to explain the various forces at play, according to two industry observers.
In their latest contribution piece for the Financial Post, Ryerson University associate professor Murtaza Haider and real estate industry veteran Stephen Moranis said that aside from domestic and foreign home owners, two other important consumer categories affect home prices in a major way, as revealed by a recent analysis of mortgage issuance by the CMHC.
The CMHC report provided data for non-resident owners (NROs), "a broader category than just foreign buyers which also includes Canadian nationals who have settled abroad, and non-permanent residents (NPRs), which comprises international students and temporary workers who live in Canada and thus contribute to our economy and society," Haider and Moranis explained.
Almost 52% of NPRs were students and 46% were temporary workers, according to the CMHC study. NPRs are increasingly contributing to population growth in Canada's metropolitan markets, and their share of mortgages issued in large urban housing markets has been steadily growing over the past decade, with almost 4% of the mortgages issued in 2016 in Vancouver held by NPRs (markedly higher than non-resident owners' share of 2.6%).
Read more:
Number of foreigners holding Canadian mortgages continues to escalate
NPR home buyers' influence is most apparent in the under-25 cohort, who are more likely to be students in Canada than temporary workers. Haider and Moranis attributed this to the "sudden and significant increase in the number of international students applying to Canadian universities and colleges," which might have stemmed from "the tightening of immigration regulations in the U.S. and a reaction to the rise of ultra-right-wing movements in Europe that has made Canada more attractive to international students."
Eliminating tax exemptions for NPRs as a response to the CMHC report would be a crucial mistake, the analysts warned.
"Anything that dissuades international students from coming to Canada — and staying after they graduate — could have a significant knock-on effect on the economy," the duo concluded. "Those students, after all, are helping to staff the science and engineering labs that are driving innovation at Canada's universities and in the technology sector, and are a big part of the appeal of Canada to tech giants such as Google and potentially Amazon."
"Reducing things to 'us and them' could be costly indeed."
Related stories:
Foreign ownership of Canadian condos more pervasive than expected
Influx of foreign capital not the root cause of price growth – analyst