Completed units to be delivered by summer 2021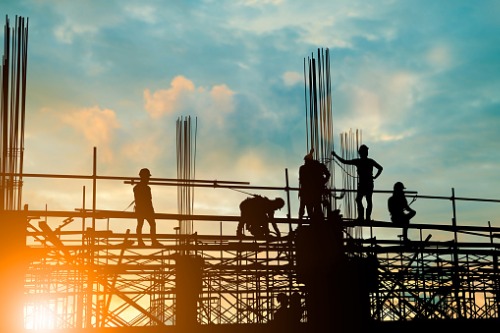 A boutique condo complex in downtown Montreal, offering a "modern and minimalist" style, has broken ground late last week.
The commencement of the ENTICY project was announced by Omnia Technologies project director Richard Jutras with president Jean-François Beaulieu, and by Claridge Real Estate senior director Denis Houle.
ENCITY will feature a highly accessible condominium with close proximity to major transport routes, as well as top educational institutions like McGill and Concordia universities.
Construction is scheduled for completion by 2021, with units to be delivered on summer that year.
A late August analysis by Royal LePage found that the average value of Montreal's condos has grown at least twice as fast as that of single detached housing. The trend has been impelled by significantly intensified demand for the asset class.
During the first seven months of 2019, the median price of the Greater Montreal area's condos increased by 10.3% annually, up to $286 per square foot. In contrast, single-detached homes had 5.2% growth during the same time frame.
In the City of Montreal, the condo median price increased by 7.9% year-over-year to $433 per square foot. Single-family detached properties saw their value rise by 6.9% to $313.
"Baby boomers looking for smaller units, millennials increasing their purchasing power, and more foreign buyers contributed to a hike in condo prices and demand in the past three years," Royal LePage Altitude broker Maxime Tardif said.
"Available land is limited on the island; builders and developers are making every square foot count. As a result, more high-end, spacious units are being constructed in the suburbs, particularly near transit stations."