The Herb Jamieson Centre is slated for new construction this spring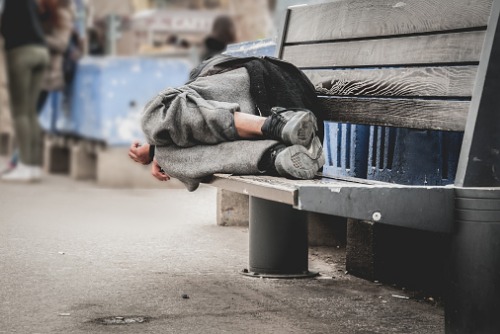 The federal and provincial governments have pledged $8 million in investments on a homeless shelter in Edmonton.
The tranche is meant for Hope Mission, which will be rebuilding the Herb Jamieson Centre homeless shelter for vulnerable men requiring support in a 24/7 emergency facility.
"The Herb Jamieson Centre will provide much needed updated shelter capacity in Edmonton. We are committed to providing supports to these very vulnerable people to ensure that emergent needs are met and long term healing is provided. We support the Herb Jamieson Centre's mission to help people out of homelessness and into community," according to the Honourable Rajan Sawhney, Minister of Community and Social Services.
Slated to accommodate up to 400 individuals, the Centre will begin construction this spring.
"For decades the Hope Mission has been a reprieve for the homeless, the poor, and the marginalized. Motivated by a faith that teaches people to 'love your neighbour,' Hope Mission has offered a warm bed, a hot meal, and a loving welcome to tens of thousands at a time of need," according to the Honourable Jason Kenney, Premier of Alberta.
"The Mission now desperately needs to replace its aging emergency shelter, which is why our government ran on a platform commitment to partner with private donors to get the job done. I'm excited to announce our $4 million taxpayer contribution to this important project that will help those most in need of shelter."