The project will provide the region with much needed affordable housing supply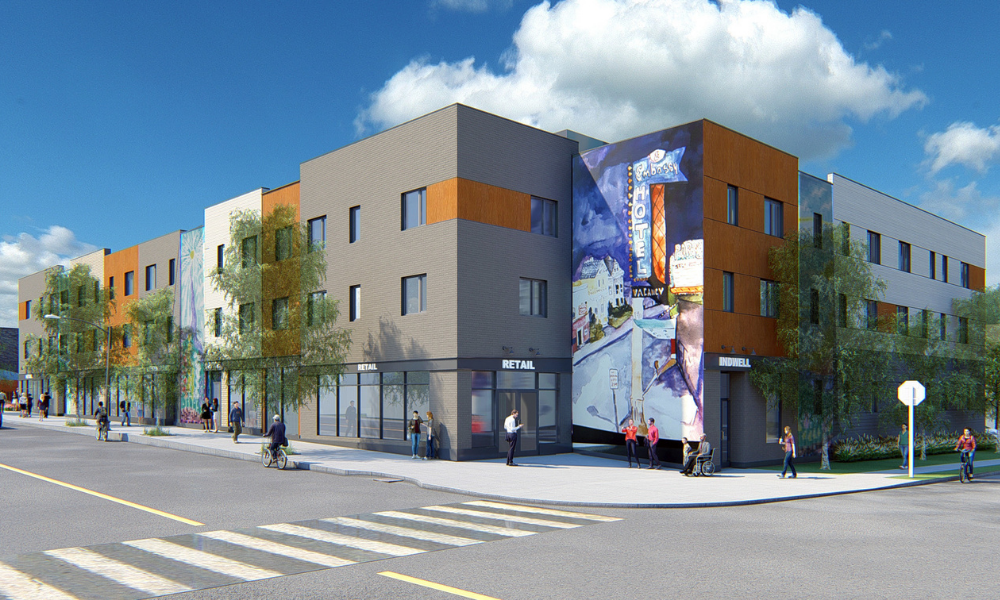 Federal, provincial, and municipal authorities have announced more than $13.2 million in funding for the construction of the Embassy Commons housing complex in London, Ontario.
Situated at 740 Dundas in London, Embassy Commons will provide 72 housing units that will primarily serve as affordable units for the area. In particular, the project will address the needs of those who are struggling with mental health disabilities.
Embassy Commons will be operated by Indwell, and the complex will feature accessible common areas, community kitchens, and outdoor amenity spaces, ensuring active engagement for tenants.
Read more: Canada house prices – what's happening?
"This investment through our National Housing Co-investment Fund is improving the quality of life for those who will call the Embassy Common their home and has made London a better place to live. This investment will help those who need it most find a safe and affordable place to call home," said Arielle Kayabaga, Member of Parliament for London West.
"We're grateful to have ongoing support from our federal government partners, and local Members of Parliament, as we work collaboratively to solve this crisis. The Embassy Commons project is the latest example of a federal-municipal partnership that is putting Londoners into affordable homes," added Josh Morgan, deputy mayor of London.