The city's luxury condos continue to magnetize multiple generations and nationalities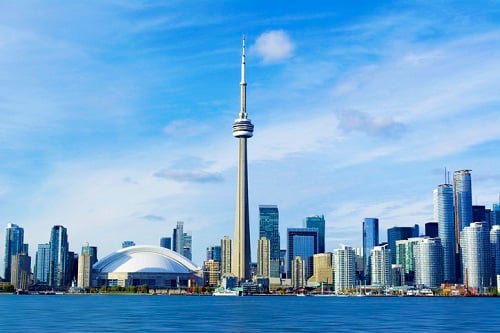 The Toronto luxury housing market is seeing an intense four-way battle between boomers, young executives, property investors, and foreign buyers.
Royal LePage Partners Realty sales representative Steven Green noted that this pitched competition is driving the low-supply environment evident across all residential asset classes.
"Some of the city's most desirable pockets have a very low inventory of listings, which is unfortunate for sellers who want to move up in the same neighbourhood," Green explained.
According to Royal LePage's just released Luxury Property Report, the median price of a high-end residence in Toronto grew by 1.2% over the past year, reaching $3,629,916.
The city's luxury condo units also had a significant 7% price increase during the same time frame, ending up at a median level of $2,402,650.
"Luxury condominiums in Toronto saw significant price appreciation as the region's international reputation continues to grow," Royal LePage Real Estate Services Ltd. CEO Kevin Somers stated. "Demand has remained healthy for luxury houses in Toronto and Ottawa."
A steady upward movement in average prices will characterize the market for this year, with Toronto's luxury houses seeing 2.5% price growth to $3,721,000. Luxury condominiums will also likely increase by 6.0% to $2,547,000.
Data from Sotheby's International Realty Canada showed that these forecasts are a natural continuation of trends already well established in 2019.
Across the GTA, total sales of residential real estate valued higher than $1 million went up by 23% annually. The City of Toronto saw sales activity in this bracket increasing by 20% during that period.