Trade tensions and prospects of higher oil prices are driving this turmoil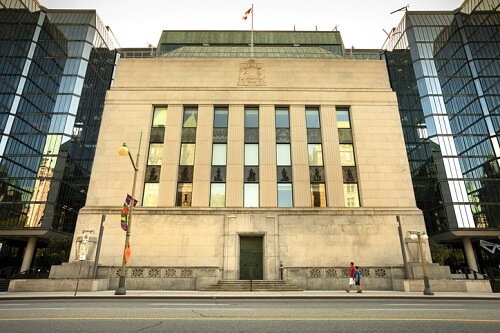 Last weekend's attacks on Saudi Arabian oil fields might have introduced an element of danger in the global currents influencing the Canadian housing market, according to Sherry Cooper of Dominion Lending Centres.
The September 14 strikes led to global oil prices surging up by around 12% on Monday. The Iran-aligned Houthi movement based in Yemen claimed credit for the bombings.
Industry observers polled by Reuters warned that if Saudi Arabia does not recoup the lost supply, the Brent crude global benchmark (currently at around $68/barrel) could end up as high as $100/barrel.
The DLC chief economist argued that this development is yet another external factor, along with the trade war and the US economy, which might sway the Bank of Canada's rate decision next month.
"The situation has been compounded with even more considerable uncertainty with the weekend bombing of the Saudi Aramco oil fields, taking an estimated half of all Saudi oil out of production," she wrote in her latest analysis.
Cooper's statement came in the wake of the latest data release by the Canadian Real Estate Association. The figures indicated that national home sales increased for the sixth straight month in August, although still roughly 10% lower than the peaks achieved in 2016-2017.
"The run of robust housing data gives the Bank of Canada another reason — along with robust job gains, higher wage rates and stronger than expected output growth in Q2 — to hold interest rates steady, even as more than 30 central banks around the world have cut interest rates further," Cooper explained.
Earlier this month, the BoC kept the rate at 1.75% for the seventh straight meeting, stating that "the current degree of monetary policy stimulus remains appropriate." Fortunately, trade uncertainty south of the border is the only conceivable factor that could stall the Canadian recovery of the past few quarters, Cooper assured.
"The flight to US Treasury bond safety has diminished, raising the US and Canadian government bond yields by roughly 25 basis points from extremely low levels. Canadian 5-year bond yields at 1.48% are at their highest level in two months," she said.
"In consequence, the spread between the best 5-year fixed mortgage rates and 5-year government bonds is at a very tight 77 basis points, which is likely not sustainable. A more normal spread between the two is 120-ish (or more) for the best rates and 150-plus-ish (for regular rates)."