Fintech company receives securities regulators approval to offer investments in consumer credit, coming soon to Canadians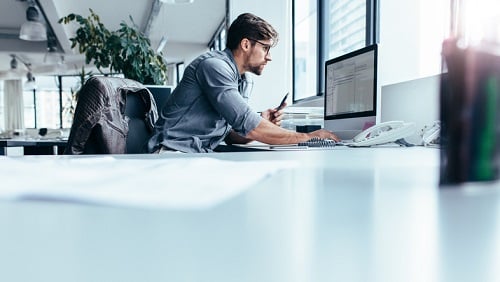 Canadian financial wellness company goPeer announced that it has received its registration as an exempt market dealer in Ontario and Québec. This makes goPeer Canada's first regulated peer-to-peer lending platform for consumer loans.
goPeer's mission is to make responsible lending accessible to everyone, and to offer better rates to borrowers than traditional lenders while allowing everyday Canadian investors to access a previously inaccessible asset class. By cutting banks and other intermediaries out of consumer lending, goPeer connects credit-worthy Canadians with eligible investors, resulting in better rates for borrowers and lenders alike.
"goPeer is on a mission to improve Canadians' financial well-being by eliminating market inefficiencies and increasing transparency in the consumer lending process," says goPeer CEO Marc-Antoine Caya. "Automating the archaic and laborious loan underwriting process and investor compliance requirements allows goPeer to deliver a seamless experience and better rates to its members."
How it works: for a borrower, goPeer is offering instalment loans up to $25,000; they can sign up online, fill out an application, and their system will pull up credit reports and other transactional data to along with the application data in order to assess the risks and ultimately assign a risk rating and an interest rate that is representative of that risk. Once the borrower accepts the terms, and the loan will be posted on the goPeer platform for lenders to browse and invest.
Lenders don't need to be accredited investors or institutions in order to participate; they also open an account with goPeer and answer some questions in order for the system to assign them a risk profile. Once their suitability is approved, they'll be able to browse available loans. Lenders can invest manually or automatically invest as little as $10 in loans that fit their criteria as those opportunities arise. Borrower information is anonymous, but the investor will be able to see the borrower's loan details.
Caya said that for these unsecured loans, the key use case is to refinance more expensive debt, such as credit card debt. For credit-worthy borrowers, rates can start around seven percent, but the vast majority would be in the mid-teens.
Acting as a disruptor to the traditional lending model, goPeer wants to enable individuals to take control of their finances.
Caya says that one of the key hurdles to adoption of the peer-to-peer lending model, especially in Canada, is that borrowers tend go to directly to a bank when they need a loan, and don't necessarily shop around at all to find out the best products for their needs. There is a lot of interest, he said, because a lot of people are looking for deals and investment opportunities that have a high yield.
"Financial disintermediation offers a unique value proposition to Canadians: half of Canadians surveyed would prefer the interest paid on their loan to benefit a peer rather than a bank. goPeer facilitates this while maintaining the highest professional standards. As a registered firm, goPeer must, amongst other things, comply with securities laws, maintain an effective compliance system and meet prescribed financial reporting, working capital, insurance and bonding requirements," Caya said.
Caya said that they are very open to exploring mortgage opportunities down the road, and closely examining existing residential and commercial peer-to-peer lending platforms around the world.