Three-building project to provide 104 low-cost housing units upon completion next year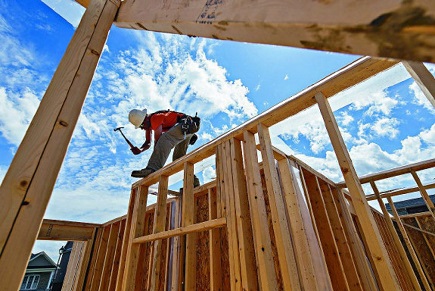 Late last week, the governments of Canada and Quebec commemorated the start of construction of the Espace Marie-Victorin in Levis.
The three-building complex, which is billed as the largest affordable housing project ever in Levis, is slated to provide 104 low-cost units upon completion (estimated to be in summer 2018). With a price tag of at least $23.5 million, the project is being developed by the Coopérative de solidarité Espace Marie-Victorin.
Officials said the units will be marketed towards individuals and families, as well as independent and semi-independent seniors.
"The Government of Quebec is proud to provide financial support to the largest affordable housing construction project in Levis," according to Dominique Vien, Minister responsible for Labour, Minister responsible for the Chaudière-Appalaches region, Deputy Government House Leader and MNA for Bellechasse.
"It is projects like these that contribute to the social and economic development of an entire community."
"Seeing the construction of this long-awaited residential community begin is a source of pride for the community and for us all. Affordable housing provides much more than a roof over someone's head; it improves the quality of life of the residents and contributes to the well-being of the whole community," added Jean-Yves Duclos, Minister of Children, Families and Social Development and Minister Responsible for CMHC.
Related stories:
Affordable seniors housing complex begins construction in Raymond, Alberta
Centre of Hope project to provide safe, affordable housing units in St. John's