The federal government should allow parents to tap into RRSPs to help with their children's home purchases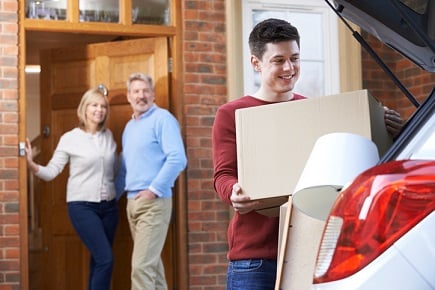 The federal government should allow parents who want to help their offspring with the purchase of a home to tap into their retirement savings, according to the Canadian Real Estate Association.
Extending the Home Buyers' Plan to allow for "intergenerational RRSP loans" would ease the financial burden that many young Canadians face when trying to purchase a home for the first time, wrote CREA in its 2018 pre-budget submission to the House of Commons Standing Committee on Finance.
Under the current plan, first-time buyers can withdraw up to $25,000 from their RRSPs to contribute to the purchase of a home. The tax-free loan must generally be repaid within 15 years.
Allowing parents access to the plan would help many first-time buyers enter the market and ease their financial obligations, the association said.
Read more:
Canadians need to rethink their home ownership dreams
Recent and rapid home price increases have resulted in many parents already gifting down payment money to children.
The national average price for a home sold in October was $505,937, up 5% from a year ago, according to the association. This increase was fuelled by outsized gains in red-hot Vancouver and Toronto.
Nearly one in five first-time homebuyers received help from a family member with a down payment, according to a Canada Mortgage and Housing Corporation online survey of 3,002 mortgage consumers completed in March.
A formalized mechanism that allows parents to transfer their RRSP savings — up to the maximum $25,000 — would help increase available downpayment amounts, reduce the amount borrowed and limit risk to the lender, CREA said.
The association is pushing for both parents to be eligible to loan funds from their RRSPs to anyone they had previously claimed as dependents on their income tax return.
In addition to expanding the home buyers' plan to include parents, CREA also suggested the government extend it to homeowners who relocate for work, decide to accommodate an elderly family member, or suffer the loss of a spouse or a marital breakdown.
CREA also asked the government to increase the maximum withdrawal amount by $10,000 to help first-time buyers make larger down payments and take on less debt.
Related stories:
Millennials focused on home ownership over investing – study
Home ownership declining among Canadians – census