SOS Plan de garantie résidentielle to provide free information and support services to buyers of new homes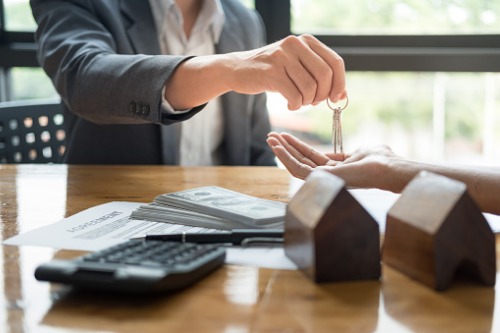 An independent non-profit organization dedicated to buyers of new homes in Quebec who are covered by the Guarantee Plan for New Residential Buildings has been launched in Montreal earlier this week.
With its advocacy to protect buyers' rights, SOS Plan de garantie résidentielle will focus on providing free information and support services to buyers across Quebec. The organization will be offering a toll-free hotline, as well as free support from a legal expert and, in the most crucial cases cases, free assistance from a legal advisor.
"The idea of SOS Plan de garantie résidentielle was born from a clear observation: buyers of new homes rarely know their rights and, in the event of contractor default, are often lost as to the solutions available to them," according to Gina Baroni, director of SOS Plan de garantie résidentielle.
"We want to support all buyers, wherever they are in their buying cycle! There are things to know before you even sign a sales contract or move in. There are also a range of possible options when buyers face challenges with their contractor... and you need to know about them! This is where we can make a difference."
This comes as a very welcome addition to the options available to the province's hopeful home owners – and is particularly important considering that residential sales in Montreal will enjoy accelerated growth throughout the year, according to the Quebec Professional Association of Real Estate Brokers.
In its latest forecast, the QPAREB said that home sales activity in the Greater Montreal Area will likely go up by 6% in 2020, reaching an unprecedented total of 54,600 transactions.
This will outstrip the previous record high of 51,329 properties sold last year, itself representing 10% greater than 2018 levels. Total sales value reached $20.3 billion, which was 15% larger on an annual basis.
The QPAREB cited robust employment, strong purchasing power, sustained inbound migration, and prevailing low interest rates as the leading factors stimulating demand.
"Montreal has entered a phase of exuberance," QPAREB head of market research Charles Brant stated, as quoted by the Montreal Gazette. "There is a clear lack of supply."