Steady demand cited as the main factor in the considerable year-over-year increase in sales volume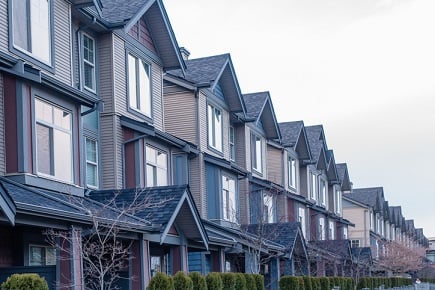 Residential home sales in Greater Vancouver jumped by about 26% in November compared with the same time a year ago.
In its latest data release, the Real Estate Board of Greater Vancouver said that the number of sales last month, which saw 2,795 homes sold, was 17% above the 10-year average for the region in November.
However, sales dropped by 7.5% in November compared with October, The Canadian Press reported.
Read more:
Market showing signs of rebounding
Board president Jill Oudil said that the year-over-year increase is attributable to the steady demand in the market, with the townhome and condominium segments posting particularly strong numbers.
Oudil added that inventories remained below typical levels, despite more listings entering the market this year compared with the same time last year.
The benchmark price for detached properties was about $1.6 million last month, about a 6% increase from November 2016. The benchmark price of an apartment property was about $648,000, an almost 24% increase from the same time last year.
Related stories:
Vancouver market could ease by Q3 2018 – BCREA
Foreign home buyers continue to flow into Vancouver