House prices also took a deep dive since their February peak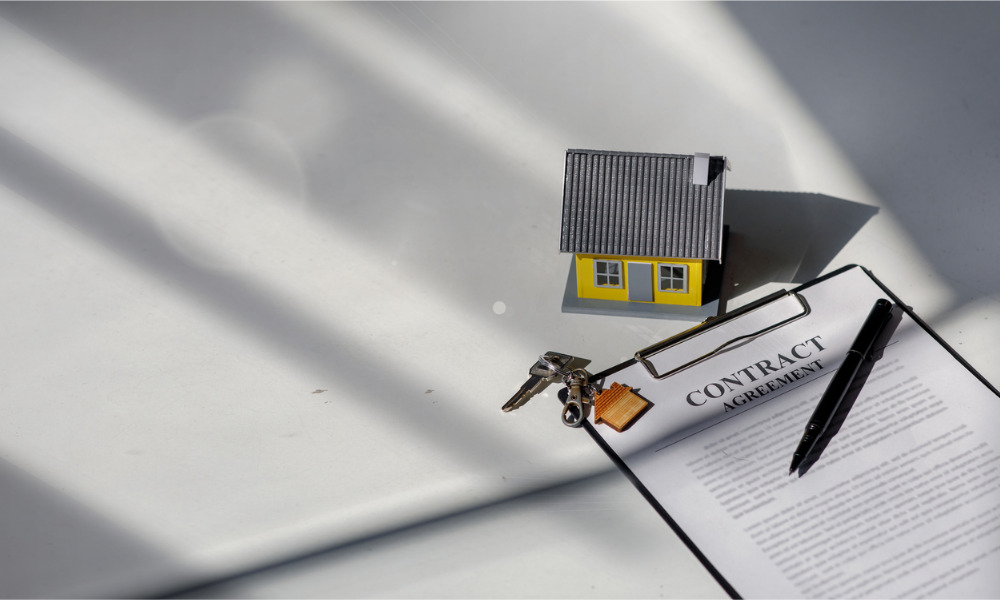 Canadian home sales have fallen a total of 32% since the Bank of Canada started rising its policy rates in March – with the figures slowly inching toward pre-pandemic levels, according to the latest report from Scotiabank.
Home sales slipped by 1% in August, marking the sixth consecutive month of decline. Georgia Straight reported that the sales-to-new-listing ratio is at 54.5% as the housing supply is also recording a sharp decline.
Meanwhile, the average home price also fell 16% since peaking in February.
Read next: CREA slashes 2022 home sales forecast
"Since the Bank of Canada began hiking its policy rate in March of this year, national sales have declined by 32%, bringing them closer to pre-pandemic levels," economist Farah Omran said. "The average selling prices slightly pared down some of the past few months' declines in August, ending the month 16% below its February 2022 peak, but 16% above its February 2020 level – right before the pandemic started."
"Despite the small uptick in this ratio, the overall more balanced market conditions brought about another decline in the composite MLS Home Price Index (HPI), which edged down 1.6%... in August compared to July, a small deceleration from July's 1.7% decline," Omran added.
Since March, the policy interest rate has now risen by a full 3% from five consecutive hikes. Royal Bank of Canada (RBC) is also expecting two more rate hikes before the year ends, with a 50-basis-point increase in October and a 25-basis-point increase in December. That would push the overnight rate to 4%.
Read more: Economists weigh in on BoC's future rate hike path
If anything, Scotiabank's report had simply reflected the Canadian Real Estate Association's (CREA) recent forecast for home sales, which indicated lower price growth expectations amid a cooling housing market.
"The speed at which the moderation is occurring might seem alarming right now, particularly as they coincide with a changing and uncertain macroeconomic environment, in addition to worsening consumer sentiment," Omran said.
"But this speed is related to many factors, including heightened sensitivity to increased rates, investors' activity, urgent sales, shifts in buyers' psychology, and self-reinforcing expectations of price declines. But once those settle in, we can expect a more comfortable pace of adjustment."