The nation's credit growth has decelerated to its most sluggish rate since around 2010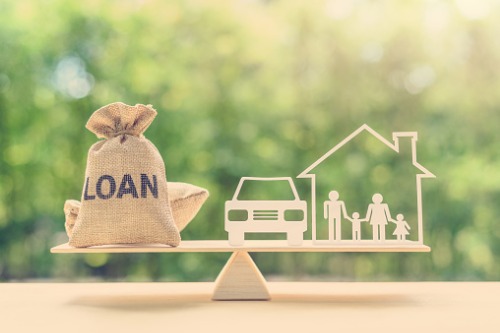 Data from the Bank of Canada covering November showed that Canadian households aren't as eager about borrowing as before.
Central bank figures indicated that household credit accounted for $2.25 trillion of the total of $4.50 trillion in outstanding as of November 2019. Household credit had a 3.88% annual increase, and a 0.29% month-over-month uptick.
However, while these might be considered relatively slow growth numbers, "it's the highest rate since June 2018. Borrowing is seeing a mild recovery thus far, driven by a return to mortgage borrowing," real estate information portal Better Dwelling stated.
"Canadians might be running out of reasons to borrow cash, as total credit growth dips."
The overall outstanding debt in the country's institutional lenders stood at $4.50 trillion in November, up 4.41% year-over-year and 0.22% monthly. "The rate of growth is now the lowest pace since October 2010. Surprisingly, consumer credit growth is picking up, while business growth is now falling."
Mounting debt is now the reality for a significant proportion of Canadian borrowers, if recent Statistics Canada figures are any indication.
By the end of 2019, the average Canadian household owes $1.76 for every $1 of annual disposable income, Bloomberg reported.
Several years of low borrowing costs did much of the market no favours, according to FP Canada consumer advocate Kelley Keehn.
"Low interest rates have been great for the economy and politicians, but terrible for consumers' financial well-being," Keehn told BNN Bloomberg in an interview. "What we've learned along the way is that haphazard spending, while lacking a plan to pay it off, can affect your health, work and state of mind… The result is Canadians losing sleep about their money woes, millennials lying about their finances and more employees using work time to deal with financial strains."