A more "hawkish" tone paves the way for more aggressive moves, analysts say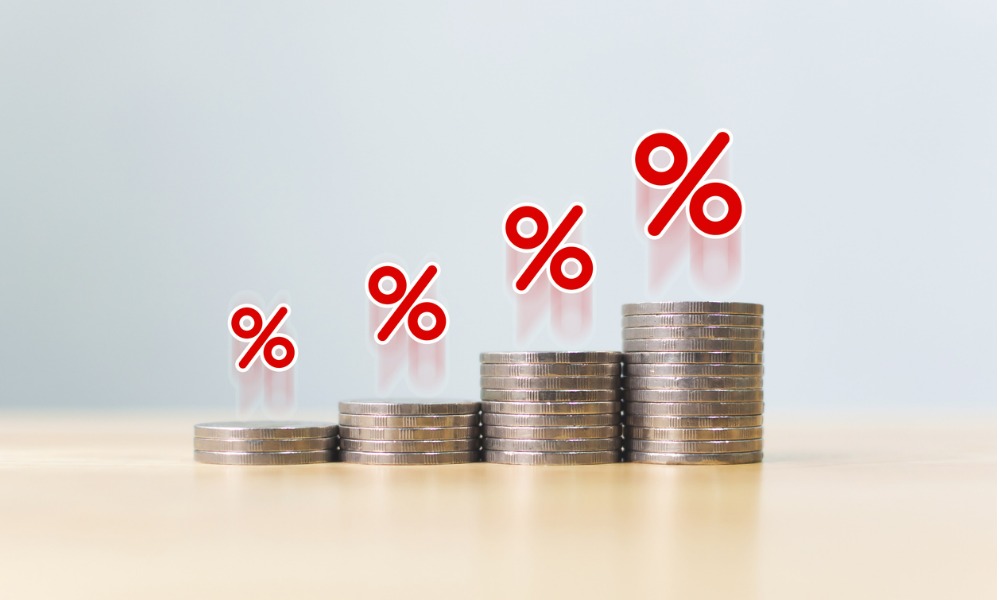 Traders have priced in approximately a 75% chance that the Bank of Canada will raise its target for the overnight rate by 50 basis points on April 13, according to tracking by Bloomberg.
The estimates came in the wake of an aggressive statement by Bank of Canada Deputy Governor Sharon Kozicki on March 25. In her speech, Kozicki said that the central bank is "prepared to act forcefully" to keep inflation within the central bank's target of 1%-3%.
Currently, the BoC interest rate is at 0.5%. In February, the annual pace of inflation stood at 5.7%, up from 5.1% the previous month and reaching its highest point since the 6% level seen back in August 1991.
February marked the second consecutive month in which the rate exceeded 5%, although inflation has consistently remained above the BoC's target range since April 2021.
Read more: Could Russia-Ukraine change Bank of Canada path on rate hikes?
Benjamin Reitzes, Canadian rates and macro strategist at BMO Capital Markets, said that the "hawkish tone" of Kozicki's speech paves the way for more gung-ho rate hikes.
"The persistent acceleration and upside surprises in inflation over the past months and quarters have clearly struck a nerve with central bankers," Reitzes said, adding that BMO is now expecting the BoC to hike by 0.5% at each of its next two policy meetings.
Citi Economics offered similar predictions, saying that it's anticipating upward adjustments of 0.5% at each the central bank's policy meetings in April, June, and July, before decelerating to 0.25% hikes that will push the BoC rate to 2.75% by the end of 2022.