The city will likely remain out of reach of many Canadians' budgets this year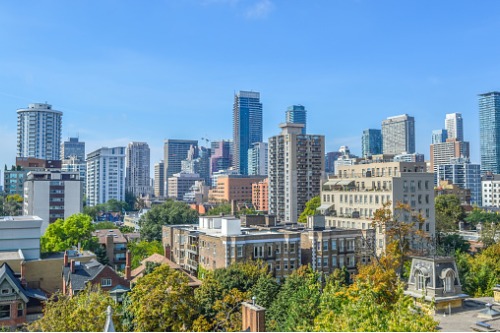 Living in Toronto means labouring under severe unaffordability for a whole host of reasons apart from the city's red-hot housing costs, according to a new market analysis by LowestRates.ca.
"It's common knowledge that Toronto is a very expensive city to live in," LowestRates.ca co-founder and CEO Justin Thouin said. "It's clear that the high cost of living in this city should be of serious consideration to any person thinking about moving to Toronto."
As of 2020, owning a home in Toronto will cost an average of $4,223.56/month. Even renting, once considered a bastion of low-cost housing, is not as affordable as it used to be with an average of $2,349.07/month.
Food will run at an average of $533.95/month, and even using the lowest-cost mobility option of public transit will cost an average of $258.55/month.
"This cost breakdown doesn't include things like debt repayments, the cost of pet ownership, clothes, haircuts or other one-time fees associated with moving to a new city," Thouin added.
And by all indications, the city will remain out of reach of many households' budgets: A RE/MAX forecast noted that Toronto will almost certainly remain a seller's market this year even after the bull run of 2019.
The market's average residential sale price will grow by as much as 6% in 2020, with a significant driver being the much-intensified demand in the city's detached housing segment, itself already labouring under conditions of extremely tight inventory.
More confident move-up buyers, improved employment rates, sustained economic growth, and overall better affordability in the Greater Toronto Area will also stimulate greater activity, RE/MAX predicted.
"The Toronto housing market sat in seller's territory in 2019, and this trend is expected to continue next year. The rate of new construction in the city is too low to meet the increasing demands of Toronto's quickly growing population, which continues to put pressure on the market," RE/MAX explained.