Fortress Real Developments is caught in yet another legal quagmire, this time for not paying Norton Rose Fulbright outstanding legal fees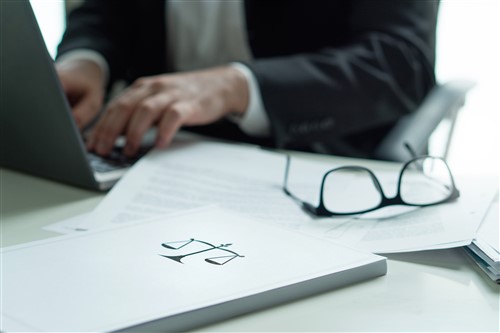 Fortress Real Developments is behind on payments to its legal representatives Norton Rose Fulbright, resulting in the latter being given security on a mortgage.
The security is on a Fortress Real development called Fortress Charlotte, registered to 46 Charlotte St. in Toronto, and worth $850,000 with 5% interest.
According to the Abstract of Title as of April 25, 2018, Norton Rose has not been given priority on the mortgage. In fact, they're behind all the other mortgages, so they only get paid if the project is successful. However, there aren't any construction plans for the Fortress Charlotte project.
Since the loan is on demand, Norton Rose could call it in at any time, which would trigger power of sale proceedings.
The documents obtained from the Land Registry show the guarantee was provided on September 20, 2017, and registered eight days later.
"Normally lawyers expect to get paid within 30 days," said lawyer David Franklin. "They're not in the business of financing accounts receivable, so when they issue a bill they don't intend to finance you because you owe them the money.
"The mortgage is a security for a guarantee. The guarantee could be for a bigger amount than the $850,000. We don't have the terms. What is telling is Fortress didn't pay their bills but Norton Rose is still acting for them, so they said fine, 'We'll take a take a security for payment of the account.' Or it could be for ongoing work, as well. We don't know the full terms of their deal."
Fortress Real was receiving its cash flow from the sale of mortgages, and every time it put up another project, more funds were raised and it received a percentage as a development fee. As of August 2017, Fortress Real had raised $920mln.
"I have a slide from a presentation they did that shows, at that point, they raised $885mln in March of 2017," said Franklin. "Between March and August, they raised $35mln more and they did a news release saying they raised $920mln. They were bringing in an average of $7mln a month, according to that slide, and from that they took a fee. They were getting cash flow from the fundraising."
However, in August 2017, Olympia Trust came to a settlement with the Financial Services Commission of Ontario that proscribed the company from taking more syndicated mortgages in Ontario because it did not have a license to conduct business in the province.
"That slowed Fortress down because they were using Olympia Trust for all their mortgages, so now they had to go find a new carrier for their mortgages," said Franklin. "All the documentation for investors was done with Olympia Trust before then, so they went to Computershare Trust Company."
Franklin surmises that once FSCO forbade Olympia from conducting business in Ontario, Fortress Real's cash flow plunged.
"That could be one of the reasons they can't pay their legal bills," he said. "The question is how much longer will Norton Rose keep financing them? They're not financing their own legal work. I don't know how much money Fortress Real Developments has.