M3 continues to fight inertia in their quest to make the mortgage broker the best customer ally—and consolidation is only one way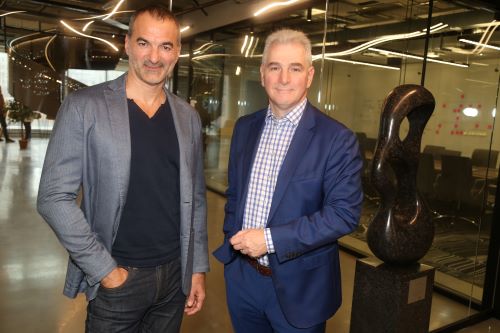 M3 Mortgage Group sees itself as a challenger.
Sure, they may have more than $44 billion in annual mortgage volume, and while they're proud to be at the top of the industry, they know that no one stays on top forever.
"Anybody who can show you or tell you that he is doing more than $45 billion now is number one—and you know what? Good for him," said M3 Chairman and CEO Luc Bernard. "If somebody is doing $45 billion, it only means that for a short period of time, we'll become the challenger once again . . . we nurture one element of our culture: we always position and see [ourselves] a challenger."
Truth be told, Luc Bernard, chairman and CEO of M3, said that the company has been working on the same plan since the beginning. In the beginning, the strategy was to grow using a combination of acquisition and technology to fuel organic growth. They did so quietly—well, as quietly as they could while buying mortgage powerhouses like Invis, Mortgage Alliance, Multi-Prêts, Mortgage Intelligence, and Verico. The plan was to move in a way so that competitors didn't have a clear understanding of their strategy, and they could take the market by surprise. But more importantly, the goal was to build relationships with key players in the industry.
Today, that strategy is the same, with one minor difference: critical mass. Now, industry movers and shakers are coming to them with partnership ideas and proposals to move the industry forward. This year, they've partnered with National Bank to offer brokers their suite of mortgage products and Equifax to drive faster mortgage credit decisions by automating employment and income verification, in addition to launching their own prequalification tool and partnership with Purplebricks Canada.
They hope to announce more partnerships and improvements "in the near future" that will not only improve the consumer experience but also improve the efficiency of the broker. If they can't, Bernard said, then there's no point in investing in technology at all. And because regulation has often increased the length of time of the lending process, the urgency is much greater than ever before said Dino DiPancrazio, EVP Strategy & Innovation at M3. As the saying goes, a rising tide lifts all boats.
"The faster we can advance the industry in terms of digitization, in terms of making it easier for the broker, benefits the consumers, the lenders and makes the ecosystem that much stronger," said DiPancrazio. "We're going to be spending money to advance something that's going to help our competitors as well. But we want to be at the forefront of that."
DiPancrazio and Bernard teamed up because they saw the opportunity to transform an industry that DiPancrazio said was "not where it should be." It's still not there in terms of technology and innovation, but Bernard said that there is a window of opportunity in the market right now. That opportunity could present itself in any number of ways, including through building, partnering, or—no surprises here—buying.
"if there is something for sale and it's of good quality, we'll buy it, whatever the size is," Bernard said. "We're ready. We have the cash, we have the agility, we have the people, and we've got the value proposition to buy and integrate whatever it is for sale."
Even though M3 is stepping out from behind the curtain and raising their profile, Bernard says that the company is never going to be where everyone expects them to be. The entire business—the different mortgage brands as well as the various divisions—operate as a single ecosystem, and their plan is to continue to seek partnerships and prospects that are going to benefit consumers, lenders, brokers, as well as create more profit for everyone.
Bernard says that adding more volume is great but that alone isn't enough to satisfy brokers. This is why, critical mass is so important, he stressed. Reaching critical mass allows them to invest in other part of the business and find the proper levers that they can leverage to create outcomes that really matter to brokers.
Other industry leaders should take note:
"If you think you're holding something that could add an impact in the mortgage ecosystem in Canada, come and see us," Bernard said. "We're very serious about this business and also passionate about the business, so we're going to make it happen."