Analysts attributed the trend to fevered competition over the region's scarce housing supply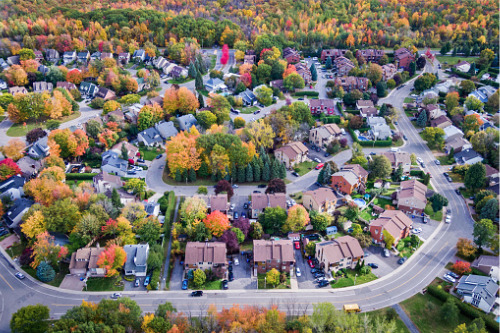 On a nationwide basis, the Montreal luxury real estate sector had the highest rate of growth in average sales prices over the past year, according to the latest Royal LePage Luxury Property Report.
In the 12-month period ending January 31, 2020, the median price of a high-end home in the Greater Montreal Area increased by 8.5% to reach $1,853,513.
Meanwhile, the region's luxury condos saw their prices go up by 8.3% in the same annual period, ending up at $1,409,262.
"Luxury sales in 2019 and heading into 2020 have been very brisk," according to Marie-Yvonne Paint of Royal LePage Heritage. "Buyer demand for luxury houses continues to grow but supply is not keeping pace."
"While demand for well-established luxury neighbourhoods such as Westmount and Outremont remain steady, there has been a surge of demand for luxury properties in surrounding neigbourhoods such as Le Plateau and Griffintown," Paint added. "Luxury homes in the West Island remain popular, which is driven by good schools and views of the water. Both features are popular among high net worth newcomers."
Intensified competition and the notable lack of single-family supply will push prices further by another 5.5% in the coming year to reach $1,955,000. These market forces will also increase the value of Montreal's luxury condo units by another 5%, to settle at $1,480,000.
In 2019, the region's residential sales activity in the over-$1-million segment went up 13% annually, and $4-million-plus activity dramatically accelerated by 64%. Over the past year, "Montreal's luxury condominium market surpassed previous year's records as the construction and completion of high-end high-rises reshaped the skyline," Sotheby's International Realty Canada said recently.