3 out of 4 landlords suffer from negative cash flow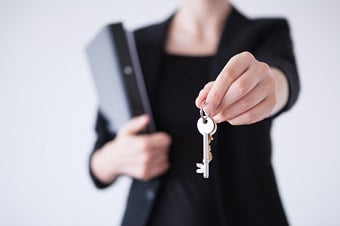 Mortgage payments, condo fees, and other related accountabilities are keeping a significant proportion of Montreal's landlord investors from generating enough income to offset their operational costs, according to the Canada Mortgage and Housing Corporation.
The CMHC study, which looked at 375 rented condominiums in Quebec, found that approximately 75% of the owners of these buildings suffered negative cash flow. On average, operating expenses in these high-rises exceeded rent by around $385 per month.
High-rise condo apartments comprised of 300 or more units in downtown Montreal attracted a larger proportion of investors (56.5%) in comparison to other condo buildings (30%), the report added.
Read more: Record-high sales prices forecast for Montreal in 2018-19
CMHC economist and study author Francis Cortellino noted that the silver lining for these investors is when Montreal conditions keep veering towards a seller's market, in which the resale of a condo can garner a considerable profit.
In November, the region's condo sales volume went up by 22% compared to the same time last year, according to the Greater Montreal Real Estate Board. The median sales price for a condo also experienced a 4% gain (up to $265,000) during the period.
Related stories:
Montreal homes are still among the country's most attainable