New supply will help fulfill the city's need for "missing middle" housing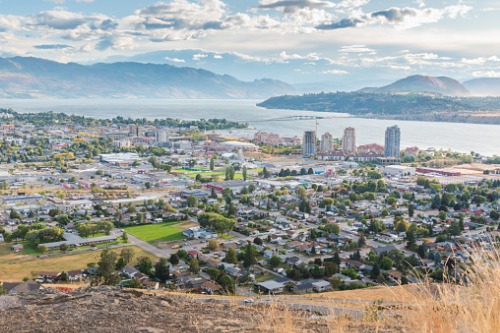 Lower- and mid-income households in Kelowna can look forward to more affordable housing supply over the next few years, with the first of these already under construction.
Late last week, the provincial government announced that it has begun work on a four-storey building at 1060 Cawston Avenue, which will provide 40 affordable rental homes, as well as The Carrington complex, which will provide 186 new rentals.
The projects are part of the Homes for BC housing plan, which will create nearly 1,200 new affordable housing units in Kelowna. The initiative is aiming to build more than 22,000 new homes across the province.
"Delivering affordable housing is a shared priority between government and the BC Green Party caucus and is part of the Confidence and Supply Agreement," the provincial government stated in its announcement.
"The rental vacancy rate and costs in Kelowna makes it a struggle for many to pay market rents due to supply-and-demand. That's why these developments are so important, adding to the 'missing middle' of housing inventory identified in the City's 2017 Housing Needs Analysis," Kelowna mayor Colin Basran added.
This came as welcome news, amid new analysis indicating that the Home Buyers' Plan will be less helpful than expected in some Canadian markets.
The real estate information portal recently pointed out that the maximum withdrawal of $35,000 from the Registered Retirement Savings Plan by eligible buyers represents just 3.5% of a home purchase in BC's epicentre market of Vancouver, and 4.3% of the benchmark housing price in Toronto.