Rent costs and vacancy rates are pushing home ownership as the more sensible residential choice in Toronto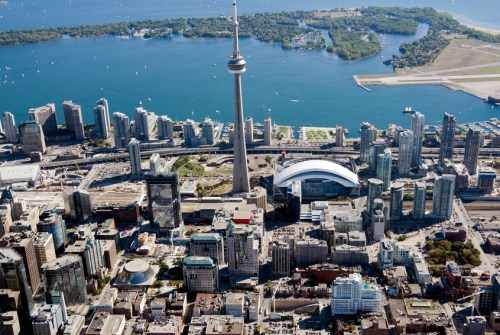 Toronto condo prices have reached historic highs with a 6.5% year-over-year increase in Q2 2018, up to $603,480.
Accompanying record-low rental vacancy rates of below 1%, these factors are increasingly pushing home ownership as the more sensible path in sections of the red-hot market, according to a new analysis by real estate information firm Zoocasa.
Using second-quarter pricing data from the Toronto Real Estate Board, the study found that monthly payments for mortgage are lower than those of rent in 21 out of 35 City of Toronto neighborhoods. This is assuming a 20% down payment, a 3.05% mortgage interest rate, and a 25-year amortization, while not taking into account utility costs, insurance, condo fees, and property taxes.
Read more: Toronto sales remain robust in June, July
The following neighborhoods (with TREB notations) have average monthly mortgage payments lower than the average rent:
W05: Black Creek, York University Heights - buying saves $606/month (average rent of $1,939; average mortgage of $1,333)
W09: Willowridge, Martingrove - buying saves $600/month (average rent of $2,107; average mortgage of $1,507)
E10: West Hill, Centennial Scarborough - buying saves $576/month (average rent of $1,650; average mortgage of $1,074)
W10: Rexdale-Kipling - buying saves $551/month (average rent of $1,834; average mortgage of $1,283)
E11: Malvern, Rouge - buying saves $490/month (average rent of $1,751; average mortgage of $1,261)
Meanwhile, paying for a mortgage and paying for rent is roughly at the same level in these locales:
C07: Willowdale West - buying saves $14/month (average rent of $2,341; average mortgage of $2,327)
C14: Willowdale East - buying saves $12/month (average rent of $2,246; average mortgage of $2,234)
C13: Don Mills, Victoria Village - buying saves $11/month (average rent of $2,064; average mortgage of $2,054)
C15: Hillcrest Village, Bayview Village - buying saves $10/month (average rent of $2,011; average mortgage of $2,001)
C01: Downtown - renting saves $51/month (average rent of $2,563; average mortgage of $2,614)
Related stories:
Accelerated price growth evident in 75% of Toronto markets – study
Ontario markets outside Toronto see accelerated home price growth