The program failed in its objective of giving more Canadians an effective avenue to home ownership, mortgage industry group says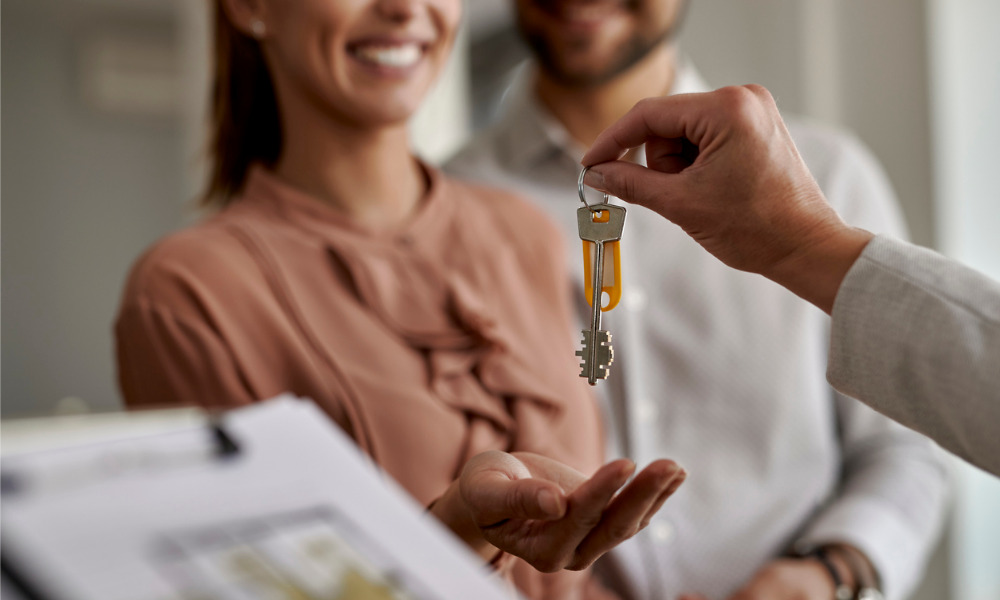 In its ongoing summit, Mortgage Professionals Canada criticized the federal government for its seeming inability to address the housing affordability crisis, saying that the First-Time Home Buyers Incentive program was a major point of failure.
The offering, which began in September 2019, funds 5% of the down payment for a first-time buyer's purchase of an existing residential property, or 10% for a newly built home.
However, the program did not fulfill its objective of giving more Canadians an effective avenue to homeownership, MPC argued.
"The government's well-intended current First-Time Home Buyers Incentive program, whereby first-time homebuyers can obtain an equity mortgage from the government, is simply failing," said Veronica Love, MPC vice chair. "Most recent data shows that the First-Time Home Buyer Incentive program participation is less than one-third of the government's stated initial goal."
Read more: Hill Week kicks off in Ottawa
A major factor in the program's apparent ineffectiveness is that it is technically redundant, Love said.
"Almost all clients dislike the idea of becoming a co-homeowner with the government, if they can avoid it," Love said. "An insurable 30-year amortization can accomplish at least the same outcome as the first-time home buyer program promotes: reduced monthly payments for buyers, but without the complexity of two mortgages and increased legal costs to buy and sell the home."
MPC chief executive Paul Taylor said that the group will continue cooperating with lawmakers throughout its summit this week, and expressed hopes that new policy measures will take into account both supply and demand.
"If we had historically equally considered the demand-side and supply-side policies, we probably would be in a far better position," Taylor told the Financial Post. "It's just we've had a very sole focus, I would say, from a policy perspective on the demand side."