Building will be directly above a well-known heritage building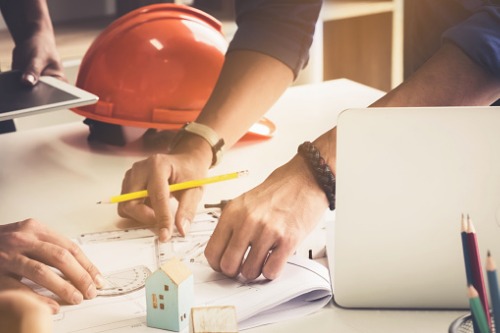 The Fonds immobilier de solidarité FTQ has partnered with real estate developer Devimco Immobilier to develop a new condominium project in Montreal's Golden Square Mile neighbourhood.
The 34-storey MAA Condominiums and Penthouses project will be located on Peel Street, between Sherbrooke Street and De Maisonneuve Boulevard and directly above the MAA Sports Club, a well-known heritage building in Montreal. In a statement, Fonds immobilier de solidarité FTQ said that the $160 million project will feature "contemporary architecture that combines glass and the finest materials to showcase the facade of the existing building, which will also be restored."
Read more: Construction begins on Montreal's largest mixed-use project so far
"The MAA development has tremendous appeal because of its location in a sought-after neighbourhood where exceptional condo projects are sprouting and attracting many buyers," said Normand Bélanger, president and chief executive officer of of Fonds immobilier de solidarité FTQ. "The immediate neighbourhood has high-density buildings with architectural interest and tremendous heritage value. The large-scale project is also great for job creation and will ultimately generate 1,100 jobs."
"We're proud to have this opportunity to showcase urban heritage with the MAA project and at the same time revitalize the iconic MAA Sports Club," said Marco Fontaine, vice-president development, sales, and marketing at Devimco Immobilier. "MAA's residents will be mostly professionals who want to live close to work and enjoy the neighbourhood's lively 'live, work, shop, play' environment, which includes close proximity to Parc Mont-Royal. At every step of the way, we made sure the MAA project respected the memory and spirit of this rich historic neighbourhood."
Construction on the project began in October and the 300 condos are slated for delivery at the end of 2022.