Units nearly sold out in Oakville's Randall Residences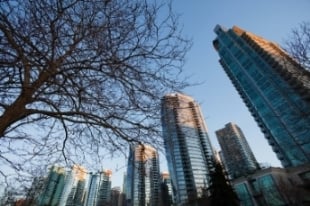 Construction on the Randall Residences—which has proven to be one of Oakville's premier destinations for buyers looking for high-end residential properties—has reached the roof, and already, it has seen units snapped up rapidly by hopeful owners from around the world.
"For several of our buyers this isn't their only home," according to Heather Weeks, marketing manager for The Randall builder Rosehaven Homes. "We offer premium luxury-living for those who require freedom and flexibility, and we've attracted people with those needs."
The boutique condo boasts of deep roots in history, having been inspired by the "grand yet understated" design philosophy of classic Parisian architecture.
Weeks stated that only 10 suites remain.
"Three of them are penthouses. And while our counterpart in London starts at over $21 Million, The Randall starts at $2.2 Million."
Currently, demand is sufficiently strong that The Randall is seeing prospective buyers by private appointment only. Closings are scheduled for late spring or early summer 2018.
Related Stories:
Insignia Private Residences introduces more luxury supply to Ontario
Ontario economy buoyed by housing segment—report