Imbalanced population distribution risks plunging Ontario into economic and fiscal turmoil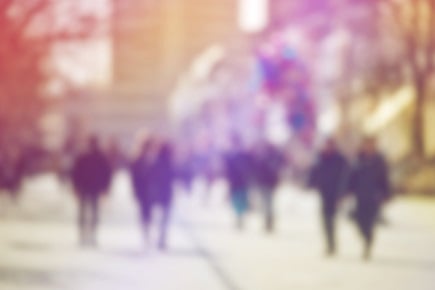 Imbalanced population distribution risks plunging Ontario into economic and fiscal turmoil.
A report from The Conference Board of Canada warns that immigrants to Ontario overwhelmingly choose the Greater Toronto Area, overburdening its infrastructure and leaving other census metropolitan regions in the province gaunt.
However, the report, Immigration Beyond the GTA: Toward an Ontario Immigration Strategy, also identifies ways to rectify the imbalance, one of which is enlisting traditionally immigrant communities to extol the benefits of living in Ontario's ignored CMAs.
"Despite offering a strong value proposition to newcomers, Ontario's CMAs may not be putting their best foot forward in marketing themselves. For instance, they offer housing that is often more affordable than the GTA. Harnessing existing diaspora groups to conduct outreach to their networks overseas about the benefits of living outside of the GTA can help improve marketing efforts. Embedding regionalization objectives in federal pre-arrival services is another means of informing newcomers about the employment and quality-of-life opportunities that are offered by CMAs across Ontario."
The GTA comprises 45% of Ontario's population, yet received 77% of the province's immigrants in 2018. According to Pedro Antunes, The Conference Board of Canada's chief economist, if sustained, such disproportionate migration will erode quality of life in the GTA and doubtless make housing more expensive. That's in spite of federal and provincial government efforts to cool rapid price escalation.
"Growth is an important factor that drives demand for housing, and while governments have essentially tried to put the brakes on home price appreciation, especially by focusing on Toronto and Vancouver with foreign buyer taxes and tighter mortgage rules, demographics will drive housing demand. And if supply isn't generated fast enough, it will drive up prices," he said.
Antunes added that most households are highly leveraged but nevertheless maintain a balancing act thanks to surging equity. However, that equilibrium is being imperiled.
"We often talk about households being highly leveraged, highly indebted, but they also, historically, have a very high asset level as a share of disposable income. We also need to be careful of what we wish for: do we want prices to drop or do we want them to ease? I think it's the latter option and regionalizing immigration would help."
Given buoyant labour prospects in many Ontario CMAs, Antunes says encouraging migration elsewhere shouldn't be that difficult. But he concedes the CMAs have struggled to attract new immigrants for the past decade.
"Ontario's smaller CMAs outside of the GTA have been trying to attract more international immigrants for a decade without much success," he said. "In fact, their share has dropped."