Condo sales surge pushes Montreal area real estate to best November in eight years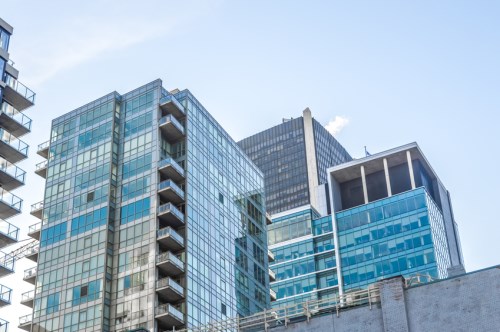 Fresh data from the Greater Montreal Real Estate Board showed that the region set a November record for condominium sales, which helped fuel a 12% increase in overall residential transactions compared with the same month last year.
The number of condo sales across the region surged 23% annually to 1,137 last month as the suburbs north and south of the Island of Montreal rose by 53% and 33% respectively.
Board president Mathieu Cousineau said that the oversupply of condos two years ago has been completely absorbed, and there is now a seller's market in some Montreal neighbourhoods.
Sales of single family homes in November stood at 1,807 (8% higher than last year), while plexes with two to five units were up 5% to 402.
With 3,348 residential sales concluded in the month, it was the most active November in eight years.
Read more:
'Significant lag' in home ownership rate seen in Quebec
Paul Cardinal of the Quebec Federation of Real Estate Boards has attributed monthly housing gains this year to strong job creation, consumer confidence, low unemployment and foreign migration.
With consumer confidence reaching a 10-year high, Cardinal noted that people are viewing it as a good time to make a major purchase like a house.
November's growth was led by communities on the south shore of Montreal, which was up 19%, and 13% more sales on the Island of Montreal.
The average sales price in Greater Montreal increased 6% to $387,254 in November.
On the Island of Montreal, the average sales price was $496,103, up five per cent from $471,380 a year ago.
Related stories:
Montreal experiencing residential and commercial construction boom
Montreal average home price reaches new high in October