Province decides to go for a "phased approach" regarding facility authorizations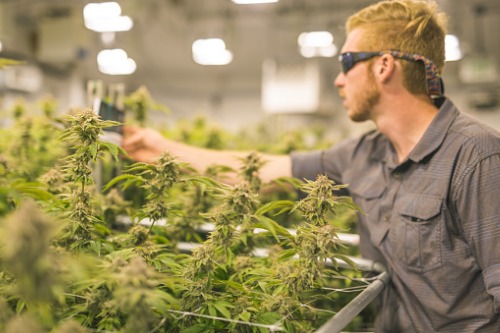 Late last week, the Ontario government announced that it will limit the number of licences for retail pot shops in the provinces to just 25 by April 2019, in a sharp about-face from earlier reassurances that it will not impose any such restrictions.
The government admitted that due to the "severe supply shortages" nationwide, it was compelled to take a "phased approach" to authorizing retail outlets. The Alcohol and Gaming Commission of Ontario will choose the eligible retailers via lottery, with results to be made public in January.
"Taking into consideration the required investments for a prospective Ontario private legal retailer, we cannot in good conscience issue an unlimited number of licences," according to a statement jointly made by Finance Minister Vic Fedeli and Attorney General Caroline Mulroney.
Anticipating the possible impact on the province's commercial/industrial property segments, the Ontario government assured that it will keep pressuring the federal administration to take the appropriate steps.
"We will continue to urge the federal government to take immediate action to ensure licenced producers ramp up production in order to meet the anticipated market demand for recreational cannabis," the duo added, as quoted by The Canadian Press.
Read more: Canada's commercial market promises an even stronger 2019
The Cannabis Council of Canada deemed the decision a "measured and responsible approach."
"We feel that this will help us ensure that stores are well stocked with the quality cannabis Ontarians demand with the consistency they expect," executive director Allan Rewak stated. "For anyone who might be disappointed in the initial number of stores, I would say that we must remember that legalization is a process, not an act."
NDP Deputy Leader Sara Singh warned, however, that the cap on licences will only incentivize the illegal marijuana trade.
"The Liberal plan to open just 40 cannabis storefronts was a disaster waiting to happen -- an open invitation to the illegal cannabis market to operate in Ontario," Singh said. "[Premier] Doug Ford's change of plan to restrict the number of cannabis stores to just 25 is going to make that problem so much worse."