Jobs market surge will be mainly responsible for this strength, according to the QFREB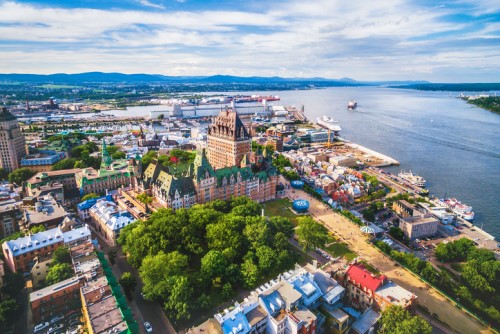 In its latest market outlook, the Quebec Federation of Real Estate Boards (QFREB) stated that aside from reaching unprecedented highs this year, the province's home sales volume will break this record yet again in 2018.
"The number of sales concluded through the real estate brokers' Centris® system is well on its way to reaching a new high of 82,600 this year (+6%), and we expect to see another increase in sales (+3%) next year, shattering the threshold of 85,000 transactions for the very first time," the QFREB announced in its data release.
"Despite the anticipated rise in interest rates and the additional tightening of mortgage rules – this time for mortgages with a loan-to-value ratio of less than 80% – the demand for housing will be strong, stimulated by job creation, migration, and consumer confidence," according to Paul Cardinal, manager of the QFREB's market analysis department.
Read more:
Real estate is driving Canadian optimism – poll
According to the Board, around 150,000 new jobs have been added to Quebec's economic machine over the past 24 months, a development that has brought the unemployment rate to a record low.
In addition, "net migration and the net number of non-permanent residents are on the rise. And finally, consumer confidence in Québec is at a 15-year high. These are all factors that will stimulate the demand for housing next year," the QFREB said.
The Board projected the median price of single family-homes to increase by 4% in 2017, and then by another 3% in 2018 to reach $251,000.
Related stories:
Overall residential transactions in Montreal grew by 12% year-over-year
'Significant lag' in home ownership rate seen in Quebec