It appears that escalating housing prices have finally caught up with Vancouver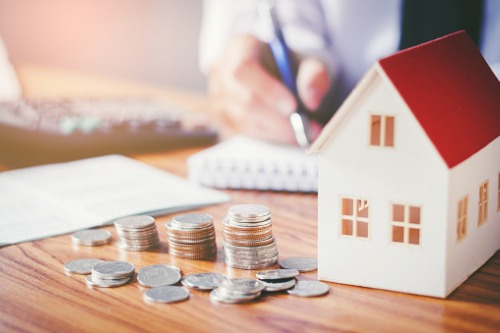 It appears that escalating housing prices have finally caught up with Vancouver.
Year-over-year sales plummeted 42.5% last month, and according to Eric Bond, the Canada Mortgage and Housing Corporation's principal market analyst for Vancouver, it's likely a consequence of trying to borrow in a rising interest rate environment.
"The trajectory of interest rates have been rising in Canada since last year, and that impacts the amount of money people can borrow and the cost of servicing a mortgage in a rising interest rate environment," said Bond. "With sales moving lower, there's an affordability component here as many homebuyers are currently priced out of the market and we're in a rising interest rate environment. It has a relatively strong impact on the Vancouver housing market."
Sales have been softening in Vancouver all year, particularly in the single-family detached market, where buyers finally enjoy (some) leverage. That isn't the case in the high-rise market, but sales have slowed there too.
"We saw that softening in the second half of the year, and it's most prominently concentrated in the single-detached market segment with lower volume there, and prices are down 10%, but those properties are the most expensive in the region," said Bond. "There are a number of affordable options in the multi-family segment, but that segment has seen some sales decline this year. People are still active in that area, but we're no longer seeing the pace of price growth as in the last two years."
Last month, housing starts in Vancouver's single-family detached market dipped to 4,217 from 4,509 in November 2017. In the multiple-family segment, there have been 17,173 housing starts since the beginning of 2018.
"The total year-to-date is down 9% compared to the first 11 months of last year," said Bond. "The Surrey and Vancouver region combined for a third of housing starts in November."
Housing starts in Toronto's condo market vastly outpaced low-rise starts last month largely because prices are lower. Dana Senagama, CMHC's manager of market analysis for Toronto, says high-rise condo starts are finally catching up to a scorching sales pace going back to around 2013.
"Sales have been high for condos and now they're translating into starts," she said.
Sales were also down 14.7% in the Greater Toronto Area during the month of November.
"Generally, as borrowing costs go up, it's a lot harder to qualify for homes and for people to enter into homeownership. That has driven away potential homebuyers from the market, and the sales are responding accordingly," said Senagama.
"Overall, sales are down but we're also seeing the composition of sales shifting towards more affordable home types, like condos and townhouses versus single-family detached homes."