This trend will become especially pronounced in the hottest markets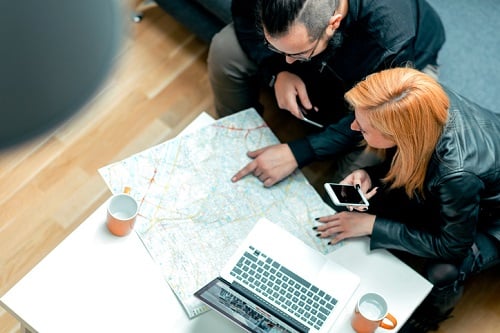 The upward trend exhibited by interest rates will almost certainly impact residential affordability next year, RE/MAX warned in its 2019 Housing Market Outlook.
Nationwide average sales price is expected to increase by a relatively modest 1.7%, but impending rate hikes by the Bank of Canada are doing more than any other factor to discourage hopeful home owners to push through with their plans: Falling from a 48% ratio last year, approximately 36% of Canadians said in 2018 that they are considering a home purchase within the next 5 years.
A separate survey of RE/MAX brokers and agents also found that 83% of professionals anticipate rising interest rates to prevent a larger proportion of Canadians from buying homes next year.
In particular, Toronto has become a case study for the cooling impact of the rate hikes and the tighter mortgage qualification rules introduced earlier this year. RE/MAX reported that the market's average sale price fell by 4% annually (down to $789,181) in 2018. Sales activity also declined by 16% during the same time frame.
"Due to the stress test and increasing interest rates, we are seeing more buyers in traditionally affordable regions in Ontario unable to enter the market," according to Christopher Alexander of RE/MAX of Ontario-Atlantic Canada. "This is particularly true for first-time buyers and single Millennials, as evident in cities like Brampton, Kingston and Durham."
Read more: Further increases in interest rates are still coming
Vancouver suffered an even more concerning 30% year-over-year decline in sales volume, which is predicted to lead to a 3% price drop come next year. Meanwhile, the average sale price increased by 2% in 2018 (up to $1,049,362).
"The drop in sales in key markets across British Columbia can be partially attributed to Canadians' increasing difficulty in getting an affordable mortgage in the region," RE/MAX of Western Canada regional executive vice president Elton Ash said. "The situation created by the introduction of the mortgage stress test this year, as well as continually increasing interest rates, means more Canadians will be priced out of the market."