The national market is seeing pent-up appetite for residential properties, RBC says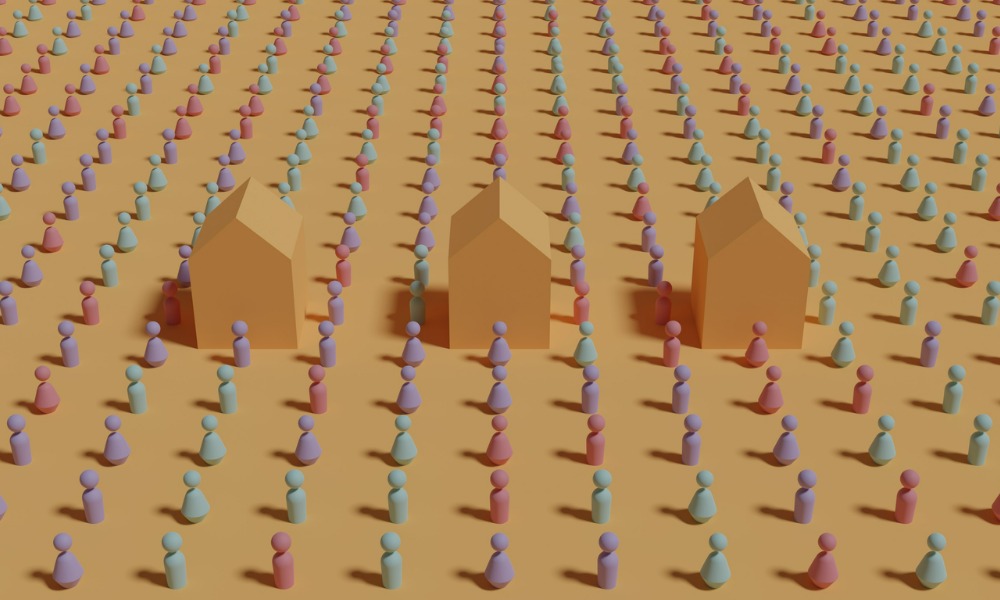 The steady return of sellers to the housing market might herald more balanced demand-supply conditions later this year, according to RBC Economics.
New listings across Canada grew by 24% on a monthly basis in February, a trend that helped "unlock some unmet demand in the market," RBC said. This accompanied a 4.6% monthly increase in resales to 699,000 units, marking the strongest increase in four months.
"The number of homes put up for sale increased to historically high levels in parts of British Columbia, Alberta (especially Calgary) and Ontario though the jump in most other markets came from exceptionally low levels in January," RBC said.
Read more: StatCan: New home price growth recovering from doldrums
Pent-up hunger for residential assets was another major factor in these market dynamics.
"The Omicron wave has possibly held back would-be sellers in many regions of the country following the re-imposition of restrictions at the end of 2021. The easing of those restrictions in February, in turn, might have pulled them into the market," RBC added. "Despite their higher numbers in February, sellers continue to be in a widely favourable position with scarce inventories persisting across the country."
However, these indicators of market vibrancy do not appear to be enough to stave off upward price pressures.
"February's transactions came with much steeper price tags," RBC said. "Canada's composite MLS Home Price Index increased the most on record, jumping 3.5% in a single month and 29.2% relative to a year ago."