OSFI says it will collect industry and consumer feedback regarding its drive to crack down on risky lending practices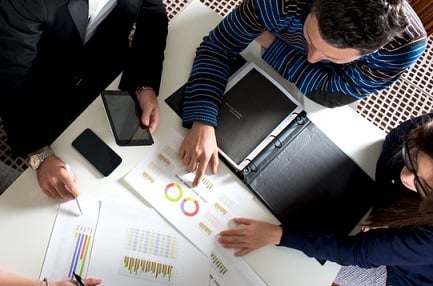 The Office of the Superintendent of Financial Institutions (OSFI) said on Thursday (July 6) that it is considering "expressly prohibiting co-lending arrangements that are designed, or appear to be designed, to circumvent regulatory requirements," among which are so-called "bundled" residential mortgages.
The announcement came half a year after a Reuters investigation uncovered that regulated mortgage providers were collaborating with unregulated lenders to sidestep regulations that limit how much they can lend against a property.
Said loan products represent a major risk as they allow would-be home buyers to borrow up to 90 per cent of a property's value. Under current rules, regulated lenders in Canada are not permitted to lend more than 65 per cent of a property's value to borrowers with a history of bad credit. Lenders are also barred from lending more than 80 per cent of a home's value (even to those with good credit) without getting government-backed insurance.
The OSFI stated that it will be collecting opinions from interested parties as well as the general public before August 17, with guideline finalization and scheduling of effective date for implementation to follow later this year.
Back in January, a Reuters analysis found that regulated mortgage providers were working together with unregulated Mortgage Investment Corporations (MICs), entities that pool money from wealthy individuals.
In February, OSFI assistant superintendent Carolyn Rogers warned mortgage providers under its jurisdiction against providing such products.
"They are rules. They are not guidelines, and they are not principles. We absolutely expect regulated entities to be adhering to them," Rogers said, as quoted by Reuters. "Anytime a regulated entity is or appears to be designing a product or an approach that is, by its design, circumventing the rules we would take issue with that."
Data from the Finance Ministry data showed that the market share of unregulated lenders has grown from 6.6 per cent in 2007 to 12.5 per cent in 2015.
Related stories:
OSFI issues stern warning against bundled loans
BMO bundling uninsured mortgages into bonds