Find out how much rent has risen compared to a year ago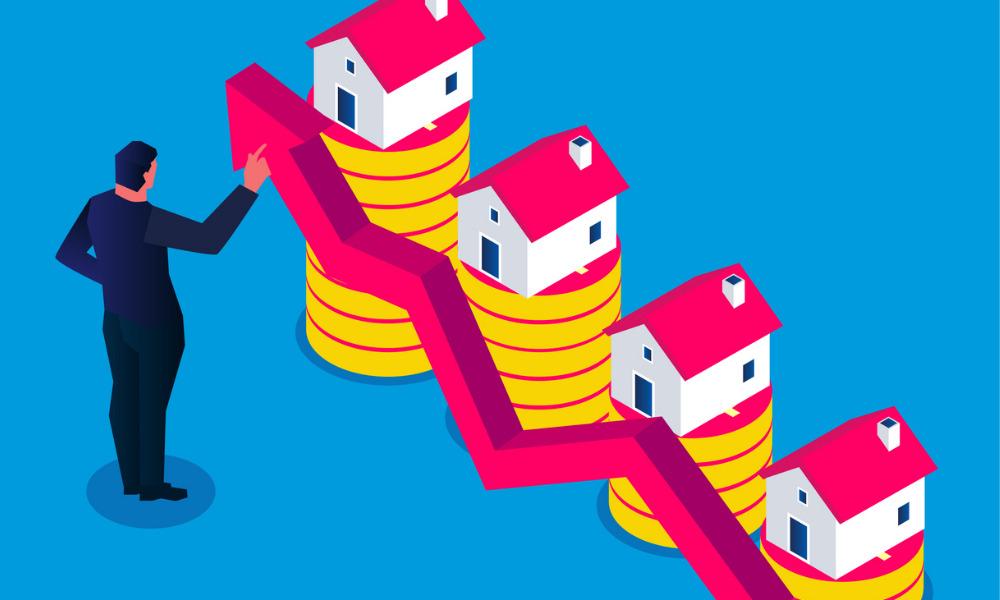 The average monthly rent for Canadian properties increased 11.1% to $1,959 in August compared to the market low of the same time last year, according to the latest data from Rentals.ca.
Rent inflation has been mostly felt in Vancouver and Toronto, where rent is at $3,184 and $2,694, respectively. Both cities experienced a 24% YOY rent increase. However, it was London with the highest annual rent growth at 26.5%.
The most expensive units are single-family homes at $3,061 per month, compared to $2,312 per month for condo apartments and $1,729 per month for rental apartments.
Read next: Is rent to own the key to Canadian homeownership?
Two- and three-bedroom units also continued to post higher growth rates than smaller suites as employees continue to work from home.
"Despite declining affordability, rental rates for the largest units in the market continue to see annual appreciation that is higher than the smaller suites," Rentals.ca said. "With more Canadians shut out of the ownership market due to higher interest rates, it is conceivable that there are more upper-middle class renters than there have been in previous years."
On a provincial level, British Columbia led the pack for the highest rental rate with an annual increase of 23.7% to $2,578. It was followed by Nova Scotia at $2,380, Ontario at $2,367, Quebec at $1,723, and New Brunswick at $1,467.
Read more: Turning homes into rentals common as housing market cools
Only the Northwest Territories experienced an annual price fall of 5.6% to $1,769.
"There continues to be outsized rent growth in Canada, with the average listing on Rentals.ca nearly $200 more expensive than a year ago," Ben Myers, president of Bullpen Research and Consulting Inc., said. "With another interest rate hike from the Bank of Canada, potential buyers are further dissuaded from purchasing, sending more demand into the rental market. The hikes are having a negative impact on job growth, which could keep rents in check if young Canadians find themselves jobless."
Find Rentals.ca's full September report here.