The spring market brought along some trend-setting surprises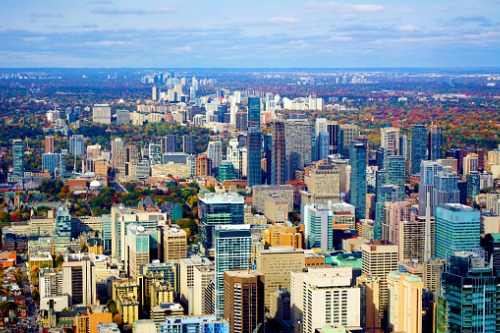 A resurgence in appetite for condo units has pushed new home sales in the Greater Toronto Area to levels significantly exceeding the 10-year average.
Data from Altus Group and the Building Industry and Land Development Association indicates that the region saw a total of 5,003 new homes sold in March, which was 27% annually and 37% higher than the 10-year average for the market.
"The new condominium apartment market picked up pace in March as the spring market got underway," said Ryan Wyse, manager of analytics and data solutions at Altus Group. "The number of units in new projects launched and the number of sales were both well above the March average of the past 10 years and those newly launched projects saw particularly strong sales at opening."
Read more: Analysis: Toronto's current overheating has echoes of 2017
"The March new home sales figures prove what we've known all along: demand for housing in this region isn't going anywhere," said Dave Wilkes, president and CEO of BILD. "Even as we continue to battle the third wave of the pandemic, it is vital that we don't lose sight of the long-term housing needs of the GTA and that we continue to work to remove barriers to building more supply."
Condo apartments represented the bulk of these sales, amounting to 3,297 transactions last month and reaching its second strongest March performance on record. This represented an 11% upswing from March 2020 and 42% above the GTA's 10-year average for the asset class.
The benchmark price for new condo units was around $1.064 million, having increased by 8.3% over the last 12 months.
Read more: Report: March price growth driven by three key markets
The single-family segment saw 1,706 deals closed, up 75% year over year and 27% above the 10-year average. The benchmark price surged to approximately $1.444 million, up by 29.4% annually.