Affordability remains a top concern for majority of Canadians who are looking to relocate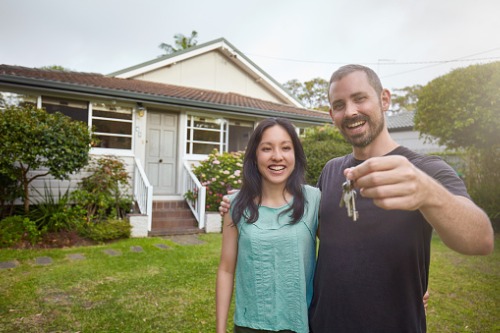 Since the start of the pandemic, around one in five (21%) Canadian home buyers have moved or plan to move from a major city hub to a small town or rural area, according to a new survey by RATESDOTCA.
With real estate prices exhibiting continuous growth, affordability is a top concern for the majority (61%) of owners looking to relocate. Aside from cheaper homes, Canadians were also motivated to move last year due to a need to live closer to nature (51%) and due to financial pressures (36%).
"Canada has some incredible hidden gems if you're relocating for a change in lifestyle; places people seldom think about," said Robert McLister, mortgage editor at RATESDOTCA.
The study ranked the top locations to move into when trying to escape the feverish city markets, assuming a 20% down payment on 2020 price levels:
10: Quebec City, QC
Average Home Price: $283,000
Average Mortgage Payment: $1,180
Minimum Income Required for Ownership: $55,724
9: Penticton, BC
Average Home Price: $523,386
Average Mortgage Payment: $2,182
Minimum Income Required for Ownership: $83,821
8: Sydney, NS
Average Home Price: $157,338
Average Mortgage Payment: $656
Minimum Income Required for Ownership: $43,055
7: Cowichan Bay, BC
Average Home Price: $561,900
Average Mortgage Payment: $2,343
Minimum Income Required for Ownership: $85,415
6: Niagara-on-the-Lake, ON
Average Home Price: $515,000
Average Mortgage Payment: $2,147
Minimum Income Required for Ownership: $86,848
5: Rossland, BC
Average Home Price: $443,889
Average Mortgage Payment: $1,851
Minimum Income Required for Ownership: $73,477
4: Bathurst, NB
Average Home Price: $112,850
Average Mortgage Payment: $471
Minimum Income Required for Ownership: $34,444
3: Trois-Rivières, QC
Average Home Price: $224,600
Average Mortgage Payment: $937
Minimum Income Required for Ownership: $48,866
2: Kelowna, BC
Average Home Price: $553,175
Average Mortgage Payment: $2,307
Minimum Income Required for Ownership: $86,616
1: Langford, BC
Average Home Price: $725,300
Average Mortgage Payment: $3,024
Minimum Income Required for Ownership: $107,604