The region's January figures will likely herald phenomenal performance in 2020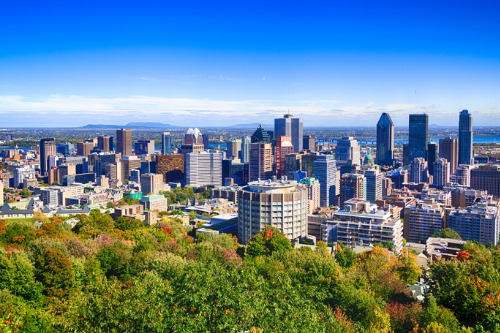 A vigorous economy, low interest rates, and strong demographic fundamentals continue to stimulate accelerated growth in the Montreal housing market, according to the QPAREB.
The region saw 3,429 residential transactions in January, representing a 16% year-over-year increase. Five of the six main areas of the Montreal CMA enjoyed generous sales gains, chief among these being Laval (+37%) and Saint-Jean-sur-Richelieu (+33%). Only Vaudreuil-Soulanges registered a sales decline last month (-17%).
Plexes once again saw the greatest proportional increase in sales, up by 36% annually (335 transactions in January). The median price of this property type in the Montreal CMA also went up by 11% (reaching $570,000).
Condos also had a major 23% growth in sales (1,290 deals), as well as an 11% increase in their median price (reaching $275,000).
Single-family housing ticked up by 8% year-over-year (1,800 sales). Media price had a 12% annual upsurge (reaching $353,000).
Meanwhile, Montreal's inventory shrank for the 52nd straight month in January, with 15,073 active listings in the Centris system. This was 28% lower compared to the same time last year.
"The overheating market that we're seeing on the Island of Montreal is causing significant price growth, which is prompting more and more buyers to turn to the peripheral areas of the Montreal CMA. As a result, active listings in these areas are steadily dropping and prices are steadily rising," QPAREV president and CEO Julie Saucier said.
Late last month, the QPAREB forecasted that home sales activity in the Greater Montreal Area will likely go up by 6% in 2020, reaching a new record high of 54,600 transactions.
This will outstrip the previous peak of 51,329 properties sold last year, itself representing 10% growth from 2018.