Mortgages plummet despite government efforts to stem the impact of Western sanctions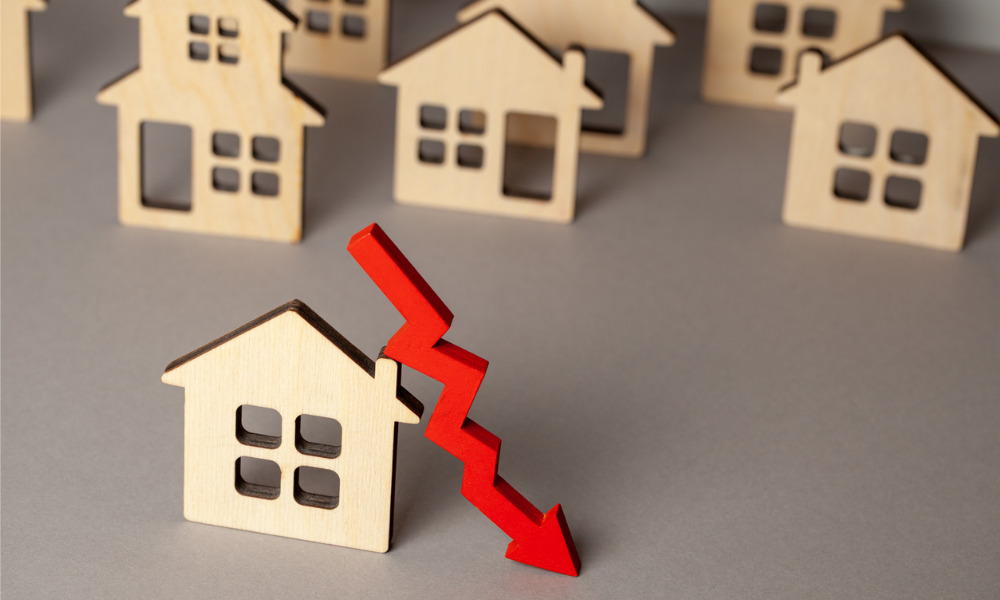 Mortgages in Russia fell by their largest margin ever last month despite government efforts to stem the economic impact of Western sanctions related to the invasion of Ukraine.
Russian banks approved 37,200 mortgages totaling 130.5 billion rubles (US$2 billion) in April – a drop of 75% from March, when banks issued 529.3 billion rubles in mortgages. April also saw a 77% drop in the total number of loans, according to a report by The Moscow Times.
"It's the largest fall in history," Equifax CEO Oleg Lagutkin said. He warned of a further decline this month.
Last month's decline compares to a 43% drop in value and a 36% drop in the number of mortgage loans recorded during the COVID-19 pandemic in April 2020, The Moscow Times reported.
Russian banks hiked mortgage rates after the country's central bank more than doubled its key interest rate to 20% following President Vladimir Putin's deployment of troops to Ukraine in February. The key rate has since fallen to 14%.
Experts say the high interest rate is driving demand for mortgage loans down. Some banks reported large shares of their mortgage loans were part of government-subsidized programs, The Moscow Times reported.
Read next: Economy may have turned corner, credit data shows
Market watchers say the Russian mortgage market's future depends on the government's willingness to expand its subsidy program. The mortgage rate has dropped from 12% to 9% under the current program, which has been extended to the end of this year. Russia also launched a scheme offering a 5% rate to tech workers – who are reported to have fled the country in great numbers following the Ukraine invasion – until 2024, according to The Moscow Times.
"We can hardly expect a quick recovery until the end of the summer, but there may well be an increase in demand for mortgage lending in the fall, barring new shocks," Lagutkin said.